Sears has no right in the Constitution to be PM even if he was to be successful at the Convention…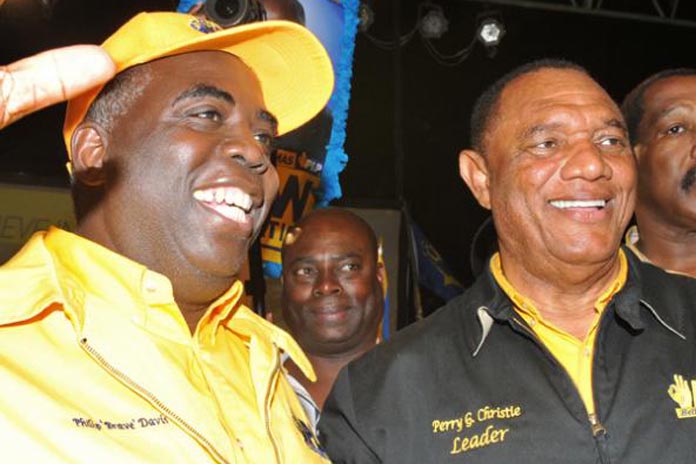 Nassau, Bahamas – Bahamas Press has learned Alfred Sears has had a very candid and frank conversation with a leader of the PLP who warned him that it would not be possible for him to win the post of leader of the party at the upcoming conclave.
BP has learned that, during lockdown meetings last week, both Prime Minister Rt. Hon. Perry G. Christie and his viceroy Hon. Philip Brave Davis have begun the work to knife Sears out of a winnable seat into territory which will make it impossible for a Sears Fort Charlotte victory.
According to what we at Bahamas Press understand, Sears' seat will move further west into the more affluent FNM stronghold regions and that is where his fight to even get elected gets complicated.
Bahamas Press warned Mr. Sears via our vast online network which commands the majority of local readers in the country that no newspaper could help in him in a failed leadership bid. Bahamians read Bahamas Press and they read our page religiously. Just how the Guardian, Tribune and the MIGHTY Punch could not help Loretta Butler-Turner, so they will be unable to help you.
Bahamas Press will support the CDR at the PLP Convention and we urge our thousands of followers from around the country to reject Alfred Sears or any opposition to the CDR at the PLP convention. And we at BP are in constant contact and dialogue with generals and mama dem. Das their party!
And so, as Prime Minister Christie blessed the election boundary knife and passed it to his viceroy Brave as a Bishop passes the Holy Book onto the deacon as he reads the gospel, we warn Mr. Sears that you haven't seen anything like the political trouble that is headed your way.
We report yinner decide!