Get that crooked Cargill off the payroll of NIB! – Cargill out Wells remains in…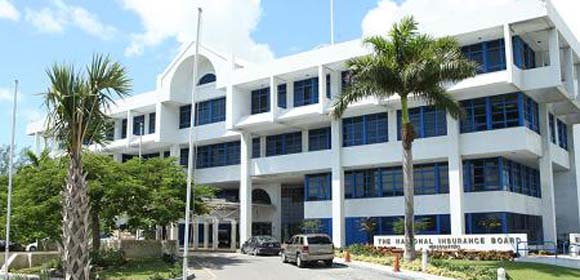 The nightmare is over – FORMER NIB CHIEF WAS A DAMN THIEF!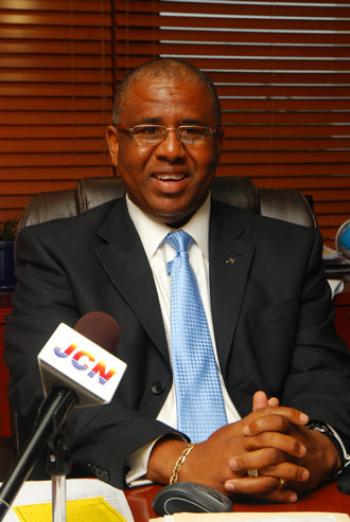 Nassau, Bahamas — Exclusive intel coming into Bahamas Press confirms Algernon Cargill was terminated today from the social security agency in the country.
The news comes after much stalling after Cargill refused to meet with executives at the Board or with any member of the Forensic Audit team of Graham Thornton and Co.
The auditors were called into NIB after the Moss Board at NIB issued a letter to Minister Shane Gibson recommending termination of the NIB Director, following evidence of a conflict of interest arising from NIB's rental of an apartment owned by the brother of Cargill. But in addition to the conflict of Interest the auditors also discovered Algernon Cargill – the director himself – was the vice president of the company which owned the rental complex.
The investigations by the Moss Board also covered a host of scandalous incidents at NIB, including the payout of hefty bonuses to executives confirmed by the auditors, with Cargill collecting the largest portion of that payout, without proper approvals.
In addition to all this the Audit confirmed that Cargill increased his salary from 148,000 to 171,000 again without any documentation of approvals by the Minister for NIB – former Prime Minister Rt. Hon. Hubert Ingraham.
Ingraham often said if he discovered a thief with their hands in the cookie Jar he would chop it off, but despite the rhetoric and lies – when it came to Cargill, Ingraham proudly boasted how he hired him; even though he claimed ignorance of what was going on at NIB
In the end Cargill collected a take home pay which was more than the Prime Minister, The Governor General and all 16 Senators combined in one year; along with his salary which was 78% if his salary.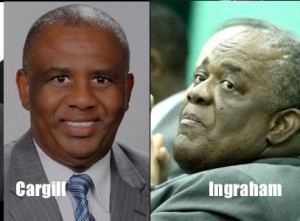 Additionally, Cargill presided over the largest rip-off in public contract approvals where many of the buildings covered by those contracts have yet to be completed or granted an occupancy certificate.
The Board met with Cargill and his lawyers on Tuesday at 3pm to end the joyride after Bahamas Press scolded the Government for its intentionally and agonizingly slow deliberation on the matters.
BP can confirm suspended IT Executive Raymond Wells, who had only been at NIB four months when the incidents occurred, will be reinstated at the Board.
Wells oversaw the rental unit at Sandy Port. However, it is believed he was directed and guided in the transaction by Cargill.
What an ending. Now, who will write the movie for the Bahamian people? CARGILLGATE!

We report yinner decide!