Aliv could be headed for a rough road ahead as URCA has no choice but to fine the company…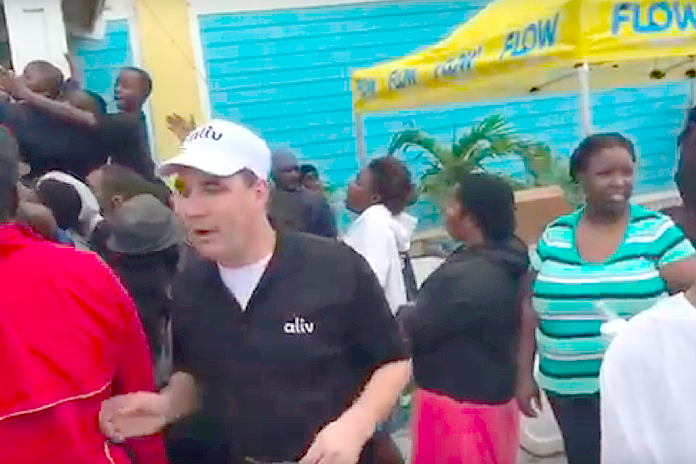 Nassau, Bahamas – More than seven months after failing to deliver its 1B Performance Bond agreement specified by the Cellular Liberation Task Force, Aliv comes to the public with an announcement that it intends to open its service on Bimini. Not sure when or how but dey say dey coming. Months after its agreed deadline to launch in key parts of the country nothing has happened.
Now it is incredible to see what some people get away with! The regulator [URCA] these days has committed itself to an oath of silence and has yet to explain to the public why the mobile provider has failed to show up in islands across the country as they were mandated to do. No delivery, no serious investment, clearly a lack of commitment, failure to meet deadline and failure to satisfy customers is all the mounting problems facing the second licensed mobile provider in the country. But URCA is silent on this. WHY?
Back on November 21, 2016, Aliv's ghost writer Richard Coulson delivered a optimistic beat for the mobile company, which to date has stalled with still less than 8% of the mobile subscribers in the country.
Coulson noted back then how jovial the company's launch was, and then he added how the former administration had injected over half (51.75 per cent, about $63 million) of NewCo's [Aliv's parent company] capital, strictly as a "temporary" measure. But months later, as the days and weeks have passed with little infrastructure to go on and low mobile customer base, the tone of Coulson has changed! And, yes, what Aliv was to deliver to the people of Bimini, North Andros, Moores Island and Exuma has yet to come. They remain dead on those islands and we at BP wonder why? Why the silence by the regulator? Why the failure to share with customers the reasons for the delay? Why sell a woman in Nassau a phone you know she can't use in Andros? WHY?
In a recent piece, Coulson [Aliv's ghost writer in the dailies] is speaking a different tone. Watch as we at BP share how he moved from pure happiness and celebration to a tone of concern and doubt.
Dey are not Aliv!
We report yinner decide!