When will those in the Accounts Department be WIPED OUT AND SENT HOME? WHEN?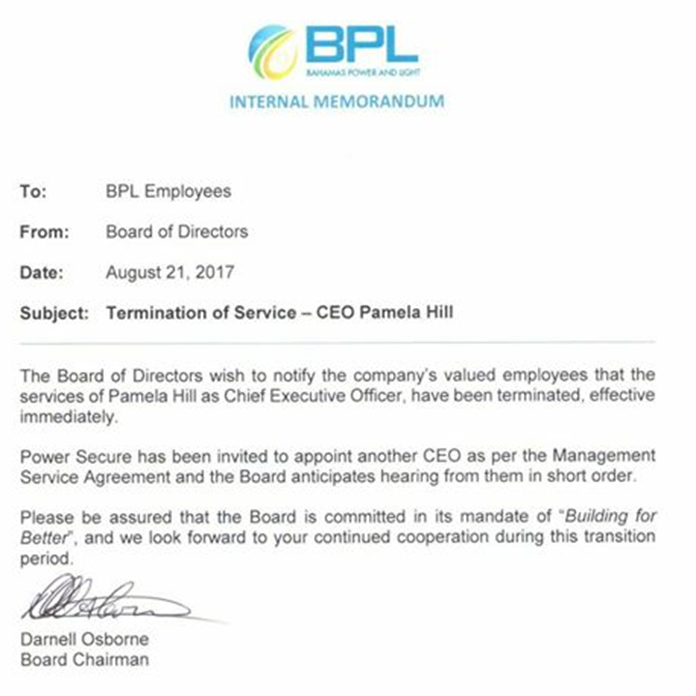 Nassau, Bahamas – Breaking News coming into Bahamas Press right now confirms Chief Executive Officer for the management of BPL, Ms. Pam Hill, has been terminated from the power company this morning.
Recently, BPL has been under careful eyes of the police and forensic auditors where some $7million has been fleeced out of the Accounts Department.
So far, some junior clerk staff have been fired and police say they are ready to close in on the real suspects who are actually responsible for the damage that has been caused.
Hill became CEO back on May 2nd, 2016. She served as vice president of retail and sales support at Exelon Corpration, a Fortune 150 energy company headquartered in Chicago, Illinois.
Sources believe a major cover-up began at BEC after the heist was discovered and those with authority to sign and issue cheques were allowed to investigate themselves.
One of the senior managers believed to be at the centre of the robbery just purchased a multi-million dollar home in an upscale neighbourhood on New Providence back in December.
We report yinner decide!