Damian Blackburn lost and needs URCA's help before Aliv goes Dead!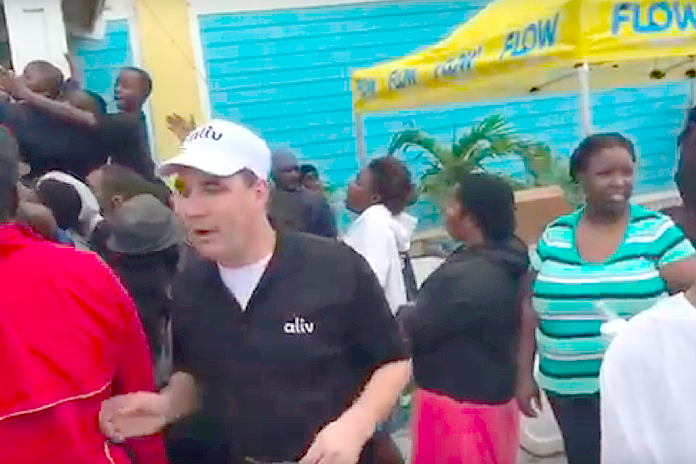 Nassau, Bahamas – As we told yall, it will not get better for Cable Bahamas Aliv, the second mobile company, as it has reached a snag in rolling out its cellular agreement in the country.
On Monday, CEO for Aliv, Damian Blackburn, was in the Tribune begging and pleading for URCA to step in to help it with the failing/struggling new mobile company.
What Bahamas Press warned customers about months ago is now being confessed by the CEO of Aliv in the morning daily.
According to Blackburn, Aliv now requires assistance from the Bahamas Telecommunications Company (BTC), its main competitor, and the Utilities Regulation & Competition Authority (URCA) to maintain this frenetic schedule.
The Aliv top man said he hopes to go into Andros, Bimini and Exuma early in the New Year. However, those areas will not be possible without the use of BTC's seabed cable because Aliv has no infrastructure…something we at Bahamas Press warned consumers about long time.
Aliv is fast running out of money, as customers are slow to jump onboard. Mobile users are not sold on the idea of switching services – this is not going well. Aliv needs new capital and the stores are not ALIV but DEAD!
One woman from Andros told Bahamas Press how she could not get Aliv service in Andros after being persuaded to buy into the monthly package while in Nassau. When she called into the Call Centre the phone would not respond and when she called the sales store she was told to call back into the Call Centre. However, the phone company could not be used in that part of the country.
After a late launch, well beyond its original October 1st deadline, Aliv told customers that they could make calls from anywhere in the Bahamas. We warned them that was not possible as Aliv had no national infrastructure.
We guess the truth is now coming out!
We report yinner decide!