Aliv runs out of CASH and needs 30 million to operate by March!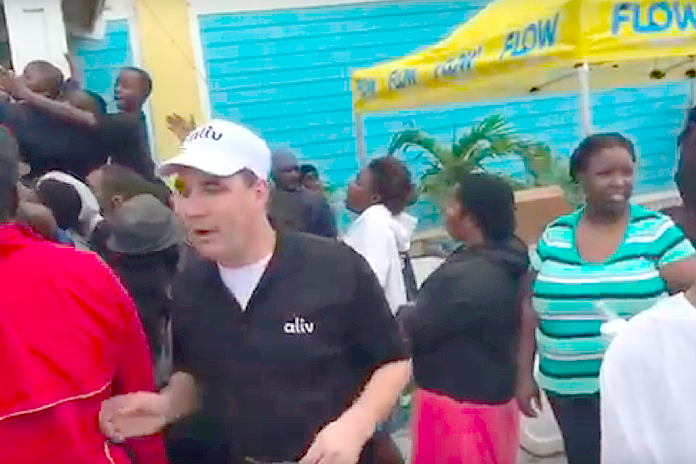 Nassau, Bahamas – All hell has broken loose down at Aliv this morning as we are learning that the company is seeking an immediate cash injection of $30 million dollars to stay operational.
These breaking developments come on the heels of a fifty-cent-off promotion on the Aliv phones for Valentines.
Technically, Bahamas Press can tell yinner Aliv is targeting a $30 million capital raising exercise via the private placement of corporate bonds, which will be split into two equal trenches with different principal maturity terms. But we know that is too technical for our readers, so here is what we are looking at: Aliv need money. It has run out of money. It is generating less than a few thousand dollars a month. It can't pay the staff in Abaco. It fired some staff in Freeport's call centre and Gorda dem don't know if they are getting paid this month. Yes, Aliv problems are that serious!
Michael Anderson, Royal Fidelity's president, confirmed to the morning daily that the investment bank had been conducting a 'market read' to determine whether there was sufficient institutional investor demand for the Aliv bonds at that price.
"That's true. We were looking to get an assessment of what the market will take," he replied.
But this is just the beginning of Aliv issues. The government, which owns some 100% of the HoldingCo, which is 51% of Aliv, is at the same time trying to sell all of its stock in the company as it sees problems ahead. But no investor will bite! And now, rather than seeking $70 million for HoldingCo, Aliv says it needs another $30 million by next month. THAT IS A WHOPPING $100 MILLION!
Aliv cheap phone we knew would never take hold in the local market. The coming was under resourced from the beginning and had no real infrastructure to connect the Bahamas.
Added to all this its parent company Cable Bahamas is catching hell with its television market as hundred which have terminated their services.
All we ga say is dis: Aliv is dead and this has just begun!
We report yinner decide!