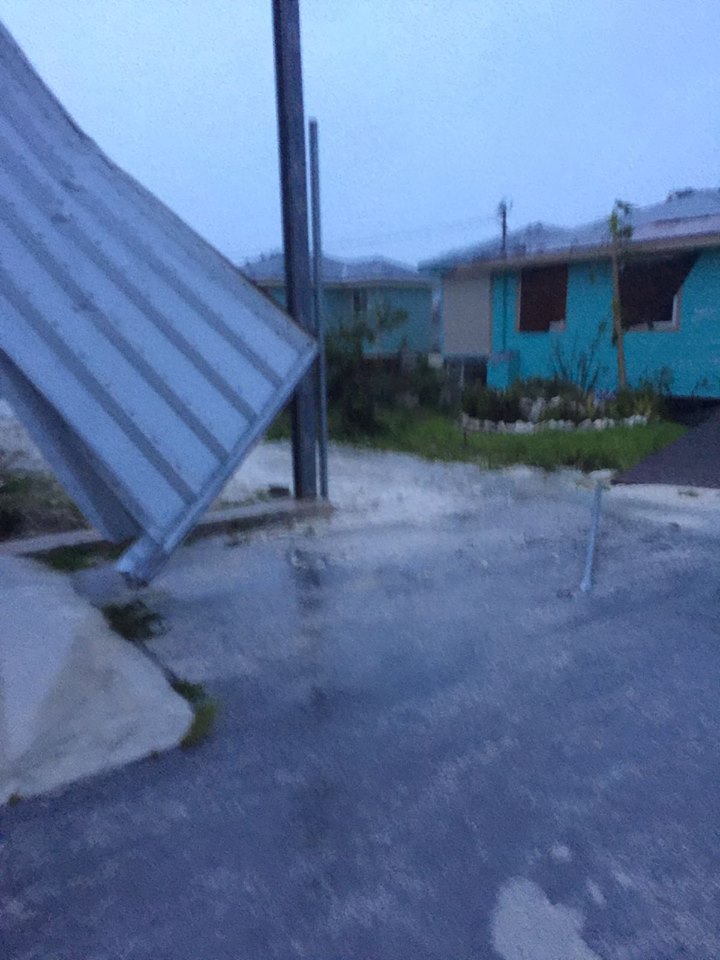 October 6, 2016
FOR IMMEDIATE RELEASE
BY: THE NATIONAL EMERGENCY MANAGEMENT AGENCY
All Clear issued for the Southeast Bahamas
NASSAU, The Bahamas – The Bahamas Department of Meteorology has issued an "ALL CLEAR" for islands in the Southeast Bahamas, which experienced a Category 3 storm about one year after the devastating Hurricane Joaquin.
Those islands are Ingua, Ragged Isand, Mayaguana, Acklins, Crooked Island, Long Cay and Samana Cay.
At 2am Thursday, the center of Hurricane Matthew was located near latitude 23.7 degrees north and longitude 76.7 degrees west or about 63 miles west-northwest of George Town, Exuma, 38 south of Staniel Cay Exuma, 101 miles southeast of Fresh Creek Andros, 100 miles south-southeast of New Providence, 131 miles southeast of Nicholl's Town, Andros, 141 miles south-southeast of Great Harbour Cay, The Berry Islands, and 252 miles southeast of West End, Grand Bahama.
The ALL CLEAR was given in the nine O'clock update issued by the Met Department.
However, the ALL CLEAR does not mean it is safe for residents to venture out after a storm, particularly a Category 3 hurricane.
Residents in those areas are being advised to be careful when going out because there may be downed power lines, standing water due to excessive flooding which could also be contaminated.
Also, roads and pathways could be rendered impassable due to scattered debris, fallen trees and other hazardous materials, which could hamper safe passage from one place to another.
NEMA is strongly advising residents to remain indoors and wait for emergency managers to remove obstacles before venturing outside.
Emergency managers would start the cleanup exercise once tropical force winds subside.
Meanwhile, in the 3pm update on Thursday, the extremely dangerous Hurricane Matthew continued to move through the Northwest Bahamas as it heads for Florida.
A hurricane warning was issued and remained in effect for the Northwest and Central Bahamas. The islands include the Long Island, Rum Cay, San Salvador, Exuma, Cat Island, Eleuthera New Providence, Andros, The Berry Islands, Bimini, Abaco and Grand Bahama.
A hurricane warning means that hurricane conditions are being experienced or expected over the mentioned islands within 36 hours. Maximum sustained winds were near 115MPH with higher gusts. Matthew is forecast to be a Category 4 hurricane as it approaces the east cost of Florida.
AFTERMATH ASSISTANCE
Meanwhile, The Royal Bahamas Defence Force, the Royal Bahamas Police Force and its Fire Branch have mounted efforts to rescue and evacuate residetns who fell into ditress because of excessive flooding in their low-lying communities.
Captain Russell cautioned them not to allow unathorised personnel into their homes to rescue them. The rescue teams should be properly identified as being attached to one of those agencies sanctioned by NEMA to condut the evacuation exercises. The defence Force are using its jet skis equipment to aid in rescue effots.
Early on, about 25 people were evacuated from their homes by the rescue team from the southern end of New Providence. Volunteers with heavy duty trucks were asked for their assistance, in a coordinated fashion.
Director of NEMA Captain Stephen Russell advised that NEMA's partners will kick in with their efforts to provide assistance during the relief and recovery phases. Such entities are the Caribbean Disaster Emergency Management Agency, CDEMA, the Royal Auxiliary Ship and other agencies through the Ministry of Foreign Affairs.
PRELIMINARY REPORTS – FAMILY ISLANDS
• The most southerly island, Inagua is almost up to full restoration of facilities through by a team of marines at the HMBS Matthew Town Base.
• Long Island – Teams on the ground were ensurig that power is restored to key areas
• South Eleuthera infrastruture would be up and running shortly, also.
• Acklins – No flooding, a few downed power lines, a few shingles blown off roofs but the island fared well, according to resident Anita Collie-Pratt.
BAHAMAS POWER AND LIGHT COMPANY LTD
The following islands are without electricity: Inagua, Ragged Island, Exuma, Eleuthera, Acklins, Long Island, Rum Cay, Cat Island, Long Cay, Eleuthera, Andros, Great Harbour Cay and Abaco.
Crooked Island and Mayaguana electirciy supply, on.
BPL says once the ALL CLEAR is given, its crew will get to work on restoring electricity to those areas.
NEMA is still waiting on more reports from the Family Islands which a clearer picture of the level of destruction caused during the passage of Hurricane Matthew.
Flooding and storm surge were a major concern for the islands, as Hurricane Matthew was projected to produce total rainfall amounts of 8 to 12 inches with isolated totals of 15 inches in The Bahamas. The combination of a dangerous storm surge and large destructive waves could raise water levels by as much as 10 to 15feet and above normal tide in the Northwest and Central Bahamas.
In New Providence, 19 shelters were activated and accommodated approximately 1,018 people. Family Island numbers are still being compiled.
-30-
For more information call: (242) 322-6081 or OR (242) 322-6731 OR (242) 376-2042. Or Email: nemabahamas242@gmail.com