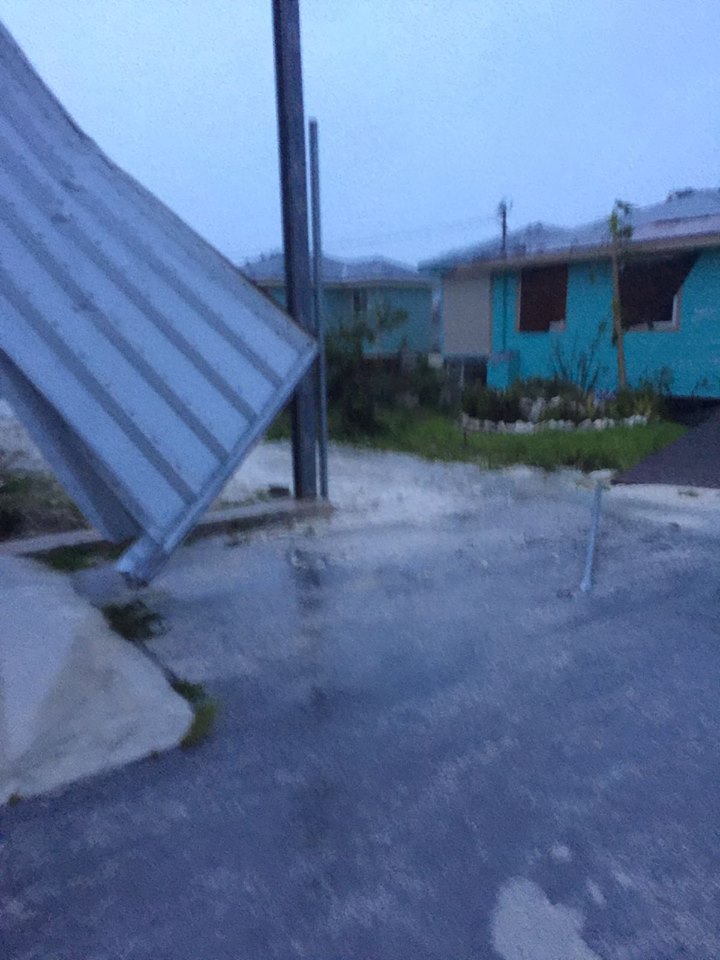 October 7, 2016
FOR IMMEDIATE RELEASE
BY: THE NATIONAL EMERGENCY MANAGEMENT AGENCY
ALL CLEAR ISSUED FOR THE ENTIRE BAHAMAS
NASSAU, The Bahamas  – THE BAHAMAS DEPARTMENT OF METEOROLOGY HAS ISSUED AN ALL CLEAR FOR THE ENTIRE BAHAMAS, WHICH WAS IMPACTED BY THE POWERFUL HURRICANE MATTHEW OVER THE PAST FEW DAYS.
ALERT #46 ON HURRICANE MATTHEW ISSUED BY THE BAHAMAS DEPARTMENT OF METEOROLOGY AT 9 AM, FRIDAY 7TH OCTOBER, 2016.
THE ALL CLEAR FOR THE ENTIRE BAHAMAS HAS BEEN ISSUED.
HURRICANE WARNINGS HAVE NOW BEEN DISCONTINUED FOR THE NORTHWEST BAHAMAS. THIS INCLUDES THE ISLANDS OF NEW PROVIDENCE, GRAND BAHAMA, ABACO, ANDROS, ELEUTHERA, BIMINI, AND THE BERRY ISLANDS.
THEREFORE AN ALL CLEAR IS NOW GIVEN FOR THE ENTIRE BAHAMAS.
AN ALL CLEAR ONLY MEANS THAT MAXIMUM SUSTAINED WINDS OVER THE ENTIRE BAHAMAS HAVE DECREASED TO BELOW 39 MILES PER HOUR AND THUS BELOW TROPICAL STORM FORCE.
HOWEVER, RESIDENTS AND INTERESTS THROUGHOUT THE BAHAMAS ARE ADVISED TO PROCEED WITH EXTREME CAUTION AND CARE BECAUSE HAZARDS CAUSED BY THE PASSAGE OF HURRICANE MATTHEW SUCH AS; EXTENSIVE FLOODING, DOWN POWER LINES AND UTILITY POLES, FALLEN TREES, AND SCATTERED DEBRIS HAVE OCCURRED.
AT 8 AM, THE CENTER OF HURRICANE MATTHEW WAS LOCATED NEAR LATITUDE 28.9 DEGREES NORTH AND LONGITUDE 80.3 DEGREES WEST OR ABOUT 190 MILES NORTHWEST OF WEST END, GRAND BAHAMA OR ABOUT 315 MILES NORTHWEST OF NEW PROVIDENCE. HURRICANE MATTHEW IS MOVING TOWARD THE NORTH-NORTHWEST NEAR 13 MPH, AND THIS GENERAL MOTION IS EXPECTED TO CONTINUE TODAY.
A TURN TOWARD THE NORTH IS EXPECTED TONIGHT OR SATURDAY. ON THE FORECAST TRACK, THE CENTER OF MATTHEW WILL MOVE NEAR OR OVER THE EAST COAST OF FLORIDA THROUGH TONIGHT. MAXIMUM SUSTAINED WINDS ARE NEAR 120 MPH WITH HIGHER GUSTS.
HURRICANE FORCE WINDS EXTEND OUTWARD UP TO 60 MILES FROM THE CENTER AND TROPICAL STORM FORCE WINDS EXTEND OUTWARD UP TO 185 MILES FROM THE CENTER.
EXTENDED FEEDER BANDS FROM MATTHEW WILL AFFECT THE NORTHWEST BAHAMAS OVER THE NEXT DAY OR SO. SWELLS GENERATED BY MATTHEW WILL CONTINUE TO AFFECT PORTIONS OF THE BAHAMAS DURING THE NEXT FEW DAYS.
THESE SWELLS WILL LIKELY CAUSE LIFE THREATENING SURF AND RIP CURRENT CONDITIONS. THIS WILL BE THE FINAL ALERT ISSUED ON HURRICANE MATTHEW. FURTHER INFORMATION ON MATTHEW WILL BE GIVEN VIA NEWS ITEMS.
Regards,
Lindsay Thompson
Public Information Officer
The National Emergency Management Agency
Gladstone Road and NEMA's Way
P. O. Box  N-7147
Nassau, The Bahamas
Contact  office: (242) 322-6081 or 5
Cell: (242) 376-2042
Email: nemabahamas242@gmail.com