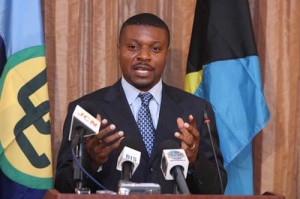 BP has been advised of alleged stealing at the Public Treasury by two employees. The Public Treasury comes under the direction of " Papa" and his "mini me", Mr. "Mona Vie" Laing.
The allegations are: two employees were caught with their hands in the " Cookie Jar" this past Monday. One employee was alleged to have "stolen" twenty Three Thousand and the other was alleged to have removed thirty Thousand.
We are following this situation closely and have made contact with our sources in the OPM for additional details. We have been further advised that the cameras may have been in the off position.
We call on Papa and his "Mini Me" Mona Vie Laing to advise the Public on the status of the people's money. However, as with everything else involving this outgoing corrupt "Regime" and in the words of Papa himself, "MUMS THE WORD."