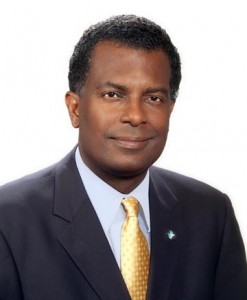 PRESS STATEMENT
FRED MITCHELL
STATEMENT IN RESPONSE TO POLICE STAFF ASSOCIATION PRESS CONFERENCE
10 MARCH 2011
STATEMENT: ZNS News has called me to ask my reaction to a press conference held by the Police Staff Association on reports in my press conference on the content of SIB reports:
I at first declined to comment but upon more mature consideration what I wish to say is that any and all of the comments made by me at any time are directed at politicians and policies and not at public servants.
The comments are about public policy. That should be crystal clear from the content and context of the remarks.  The police as a disciplined force are to be neutral in their responses and reactions to these matters.
That is in the very nature of a disciplined force. I expect that the Security and Intelligence Branch of the Royal Bahamas Police Force will continue to conduct themselves in the same politically neutral and above board fashion as their training dictates.
Police officers do not dabble in political matters. As a politician,  I have tried scrupulously to avoid a tit for tat with public servants who must serve both PLPs,  FNMs and in betweens. That is the nature of their jobs, to serve all without fear or favour.  I do not intend to start now. Public servants are to be politically neutral since they serve all Bahamians.
The Staff Association has met with us before and I am happy to speak with them again on any matter of public policy at any time of their choosing if they think it would be useful.
— End—