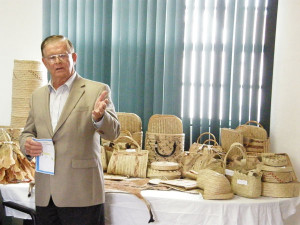 Nassau, Bahamas – Another Free National Movement officer on a public board is set to tender his resignation.
Bahamas Press has learnt a standing hard-line supporter of the governing party is set to leave the BAIC board at the end of the month following his concerns with the direction of the country.
BP has learnt the member, who wishes to remain anonymous at this time, has verbally stated his discontent with the Ingraham government, which he believes has fallen out of grace with the People.
"I don't know who to support now. Hubert Ingraham has failed this country, and today we are worst off today than we were some 10 years ago. Our national debt has climbed to over $4.2 Billion and plans for the preservations of our national assets are being wrecked left right and centre.
"Bahamians in particular are fast becoming strangers in their own country while Hubert Ingraham goes laughing to the Asian banks. I cannot support this kind of leadership and therefore, I would rather do the honorable thing and remove myself from the board."
The FNM general is not alone however; BP has been alerted more maneuvers are set to soon take place in the House of Assembly.