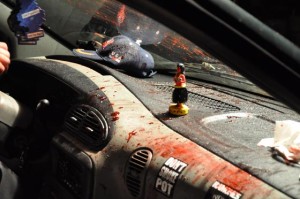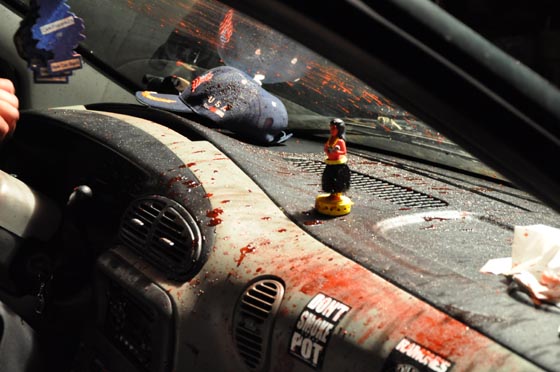 Nassau, Bahamas — Bahamas Press is reporting the discovery of a second bullet-riddled body in less than 12 hours. We can confirm a young man, was discovered gunned to pieces as his corpse was visibly hanging out  a black jeep parked along a track just off Bacardi Road in Southwest New Providence.
The discovery was made this morning following a tip made by a woman who frantically called police. We at BP don't know if this was as a result of some conflict/ sweetheartin/ cold drug murder or some random slaughter incident, but all we know is this, CANE kill ABLE!
This latest murder is BP's 211th murder to be recorded since 2009. This incident is also the 25th for 2011 with some six additional deaths still unclassified.

In separate incident this year, a man's neighbour called him off his security job to tell him 'roach was on his bread' and he should come home right away. The man left his job, kicked down his door and saw the big roach 'bald naked' on his bread and proceeded to cut his you_know_what. A fight ensued, the sweetheart was beaten from inside the home to the outside. It is reported that the husband then allegedly ran over the sweetheart, dragging him with a car, crushing him to death into the wall.
After the Bank Lane Shuffle, the husband called it an accident and the rest is history.

All we at BP were left singing was this: BAD WOMAN MAKE GOOD MAN SLEEP IN POLICEMAN HAND!

Bahamas Press wonders when will the bloodbath end in the Bahamas? Son killing mother, boyfriend killing girlfriend and people decapitating other people, leaving Tommy Turnquest spineless and powerless with no solution in sight. We believe his government's wicked inaction should pay a heavy price at the polls.
Something as terribly gone 'WICKED' in this country!
WE NEED CHANGE!