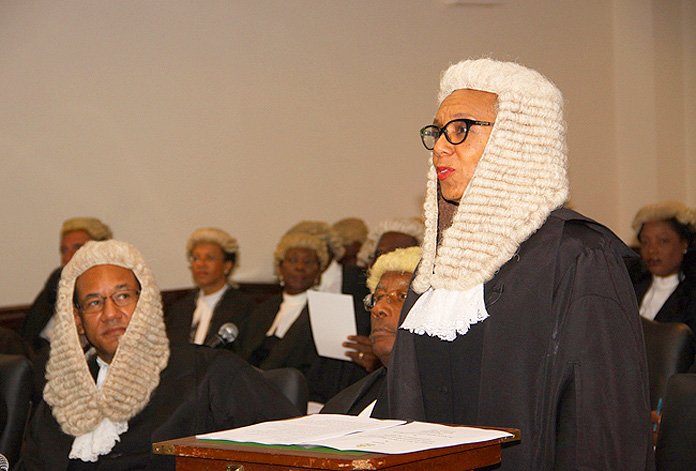 PRESS RELEASE BY
ALLYSON MAYNARD-GIBSON QC
19th October, 2017
The existence of a Press Release today under the hand of the Honorable Attorney-General has been brought to my attention.
As the files available to him at the Office of the Attorney-General will reveal, I can, and hereby I do, give the same assurances uttered by him to "the Bahamian people in general and the users of Social Media platform Instagram in particular".
The hard working team of professionals at the Office of the Attorney-General and I were busy making the well documented positive changes in the administration of justice (such as trying 7 murders within 12 months of the charge and reducing the days to present a VBI from 344 in 2012 to 68 in 2017). We had no time to waste responding to likes on TikTok, comments and fake news in social media.
END