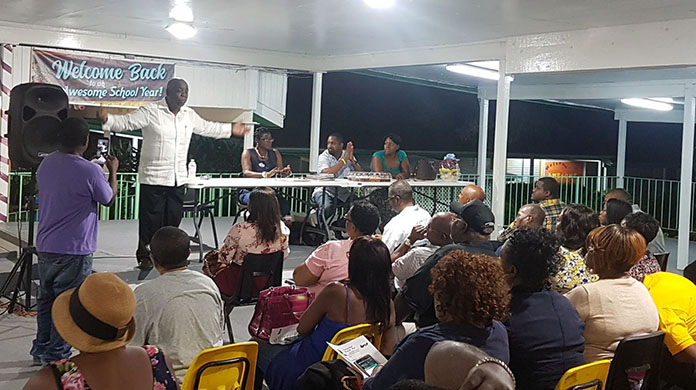 While the FNM Government is consistently boasting about this era being 'the people's time,' PLP Leader Philip 'Brave' Davis is revealing the opposite as many Bahamians are experiencing a time of hopelessness and terror.
It is not the people's time, Davis reiterated, explaining that the people's time for this uncaring Government is not the time for all people. He stated that, since this so called people's time began, many jobs have been lost with individuals being laid off from places like NHI, Tourism and Urban Renewal. Legitimate contracts have been cancelled, the cost of electricity has doubled without justification and residents of Grand Bahama are experiencing the worst state ever in their economy.
The country is in peril, he added, urging PLPs to address the party's problems to eradicate the undercurrent of division. Determined to represent himself as a chord of unity in the party, Davis said the PLP must become united, its members must stand together, no divisions, no friction. A time for change to come is, in his opinion, truly the people's time!