Actor by law was to get four years in jail but escaped with a fine! WHAT IN THE HELL IS THIS? BAREFOOT BANDIT 2.0 – Where in the hell is the Christian Council on dis?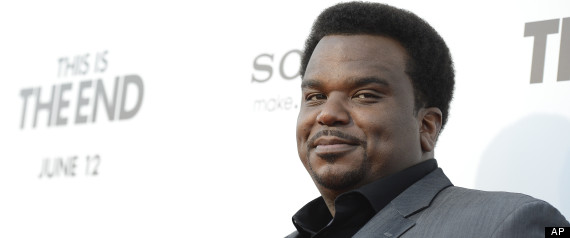 How did the Bahamian Magistrate order a fine when Drug Possession Charges in the Bahamas carry an automatic four year sentence in Fox Hill? Magistrate cannot grant bail in such cases either – JUDGE ERRED!!!!
Nassau, Bahamas — Some young Bahamians must wonder how fair the laws of the Bahamas are for Bahamians?
Bahamas Press has learned actor/comedian Craig Robinson pleaded guilty to possession of dangerous drugs as he attempted to leave LPIA this week.
Robinson is best known for his role as Darryl Philbin on The Office, and his roles in the films Pineapple Express, Miss March, Zack and Miri Make a Porno, Shrek Forever After, Hot Tub Time Machine, and This Is the End. He was the featured guest at Atlantis Joker's Wild on Paradise Island in shows over the weekend.
After Robinson pleaded guilty, Bahamian Magistrate Andrew Forbes ordered that he either pay a $1,000 fine or face a six-month jail term at Fox Hill.
He was caught with the drugs as he was being processed through by border security.
Robinson was caught with marijuana and ecstasy in his possession.
Magistrate Forbes concluded that had he failed to pay he could be deported following his sentence. Robinson agreed to pay the fine.
What is ironic in this incident is the fact that not only Bahamians cannot gamble, but also they cannot get caught with drugs and get off so easily.
Since the law changed more than a year ago, if anyone is found in possession of dangerous drugs they must serve an automatic sentence of four years in Fox Hill Prison.
The question we are asking Magistrate Forbes is this: HOW DID THAT HAPPENED?
According to an ABC News report, in June 2008, police in Culver City, California, arrested Robinson on suspicion of possessing MDMA, also known as ecstasy, and methamphetamine. The charges were later dismissed after he completed a diversion program.
We report yinner decide!