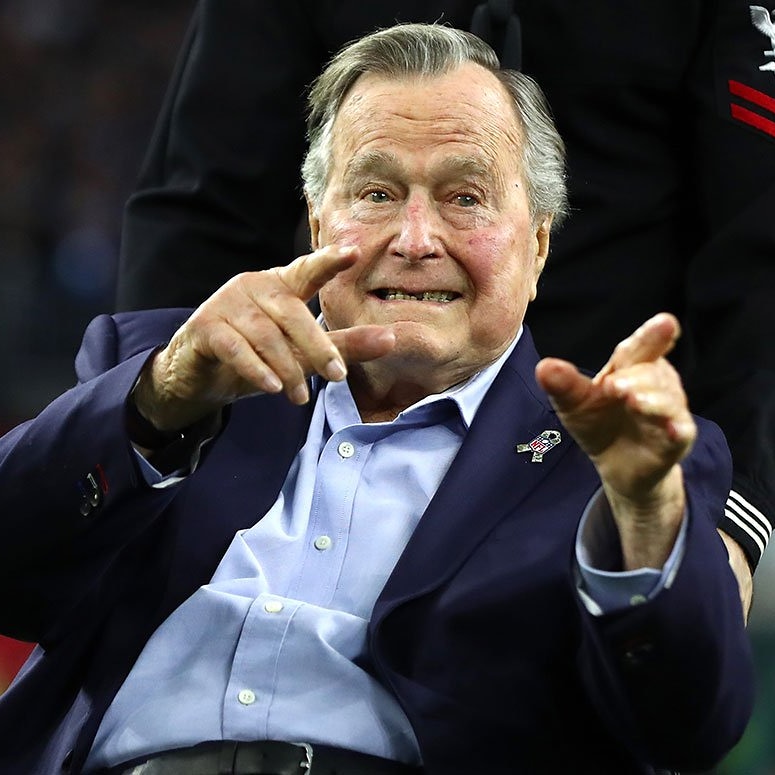 Texas – George H W Bush, the US president who helped steer America through the end of the Cold War and triumphed with the coalition victory over Iraq in Kuwait, has died. He was 94..
Family spokesman Jim McGrath said Mr Bush died shortly after 10 pm on Friday at his Houston home. His passing comes about eight months after the death of his wife, Barbara Bush – his "most beloved woman in the world" – to whom he was married for 73 years.
His son, former president George W Bush, led the tributes to his father.
"Jeb, Neil, Marvin, Doro and I are saddened to announce that after 94 remarkable years, our dear Dad has died," Mr Bush said in a statement.
"George H.W. Bush was a man of the highest character and the best dad a son or daughter could ask for.
"The entire Bush family is deeply grateful for 41's life and love, for the compassion of those who have cared and prayed for Dad," the statement read.