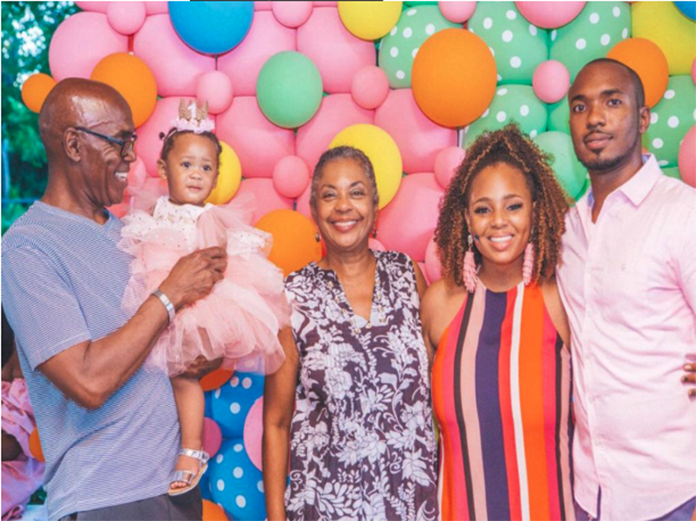 By The Nassau Guardian
Nassau – Archdeacon James Palacious, the man known for having a "heart of gold" and a witty sense of humor, will retire from the Sacred Priesthood in the Anglican Diocese of The Bahamas and the Turks and Caicos Islands on Friday, closing a chapter that was more than four decades in the making.
As he reflected on the last 42 years, Palacious said he has been blessed.
"The most fulfilling part was helping people, especially through counseling or some other type of intervention. You get to see how they've progressed with your help. That's the most edifying part of this job, when you could make contact with people and solve people's problems.
"Service is really important. It really gives you a sense that the church is making a difference. Of course, outreach is also extremely important to me because you see many people who are hurting. It's even better when you could help them to help themselves."
Through his outreach program, Palacious stresses the notion that people must work for what they want.
"Quite naturally, a lot of them came begging and many of them didn't want to work," he said. "I had a system whereby I made you work. When you came and you're able bodied, I put you out in the yard to rake up the garbage, then I'd give you something."
He said while a lot of people were initially taken aback by his approach, eventually his method was accepted and even celebrated.
As Palacious prepares to move into another chapter in life, he said he has long known he wanted to be a priest and to help people.
The son of Irvin and Margaret Palacious said he grew up reverencing God as the centerpiece of his life.
At 11, Palacious left the Inagua Public School and followed his older brothers Eugene and Eric to New Providence to attend St. John's College. As with so many young men before him, his experience at St. John's only served to reinforce his determination to one day accede to the priesthood.
After brief employment, he pursued theological studies to test his vocation to the sacred ministry. In 1970 he entered Kelham Theological College in England, and in 1971 matriculated at Codrington College/The University of the West Indies in Barbados. In 1975, in continuation of his tradition of academic excellence he was awarded a Bachelor of Arts in Theology with first class honors.
On June 24, 1975 Palacious was ordained deacon at Christ Church Cathedral. One year later, in 1976, he returned to St. Philip's, where he was ordained to the sacred priesthood. He had come full circle, and his lifelong dream had become reality.
Palacious went on to further his education at Princeton Theological Seminary, New Jersey, and later Drew University, New Jersey.
During his years of ordained ministry in the diocese, Archdeacon Palacious has served in several capacities including diocesan youth officer (1975-1977); bishop's chaplain (1975-1981); priest-in-charge, St. Bartholomew's, Berry Islands (1976–1981); priest-in-charge and rector, St. Gregory's (1978-1981); rector, St. Patrick's, Governor's Harbour, Eleuthera and Rector, St. Matthew's (1988-2004). From 1992-2006 he served as archdeacon for the southern Bahamas, and since February 2004, he has held the position of archdeacon of administration in the diocesan office.
As an amateur vocalist with a fine tenor voice, Palacious has recorded several CDs, which he has sold to raise funds for various causes, most particularly to assist with the re-building of St. Philip's in Inagua and his alma mater, St. John's College. To date, he has raised more than $110,000 for St. Philip's, and $25,000 for St. John's College. At his retirement, he has asked that in lieu of gifts to him, donations be made to St. Philip's, St. John's College, St. Anne's School and Codrington College, Barbados.
A service of thanksgiving will be held at the Christ the King Parish Ridgeland Park West on Friday to officially mark Palacious' retirement.
Now that he is officially retiring as a full time priest, Archdeacon Palacious will be able to find more time for his various hobbies which include fishing and traveling. He will continue to serve in the Diocese in various pastoral capacities as called upon by the bishop.
While Palacious said he will continue to work with and support the church, he is now preparing to begin a completely different line of work.
"I will be working with my son and his partner in their engineering firm as the business development manager," Palacious said, adding that he's always had an entrepreneurial spirit.
He had one piece of advice for Bahamians.
"Save your money," he said. "Stop buying things you don't need, to impress people you don't like."
Palacious has been married to the Rev'd Angela C. Bosfield Palacious for 34 years. They are the parents of one son, Carlos, and daughter-in-law, Anastarsia.