Government must immediately enforce court ruling and bring back man unlawfully expelled to Haiti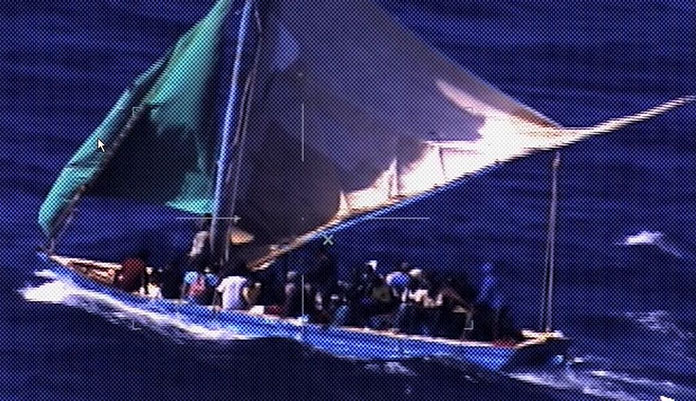 31 January 2018
The Bahamian government must immediately implement the decision of its Supreme Court ordering the return of Jean-Rony Jean Charles, a Bahamian-born man of Haitian descent who was unlawfully expelled to Haiti last November, and stop discriminatory practices against people of Haitian descent, said Amnesty International today.
Bahamian immigration officials detained Jean-Rony Jean Charles in early September 2017 and later told his lawyer that he had been expelled from the Bahamas to Haiti. The decision issued on 26 January by a Supreme Court judge found that Jean-Rony had been "deprived of his personal liberty, unlawfully arrested and detained/falsely imprisoned" and then "unlawfully expelled" in breach of various rights guaranteed under the constitution.
"This judgement sets an important precedent for the Bahamas and sends a clear message to the wider region about states' obligations to guarantee the right to nationality and non-discrimination in line with international law," said Erika Guevara Rosas, Americas Director at Amnesty International.
"The Bahamian authorities must align deportation processes with international standards, which include screening processes to avoid expulsion of individuals born in the Bahamas. We have repeatedly sought to engage with the Bahamian authorities to constructively dialogue about their human rights challenges, and remain willing do so."
Background information
On 11 October 2017, the Bahamian Prime Minister announced that migrants with an alleged irregular status in the Bahamas would have until 31 December 2017 to regularize their status or face aggressive pursuit and deportation. In the wake of these announcements, media reports suggest that immigration authorities began to stop, search, and conduct raids in pursuit of people perceived as migrants with irregular migratory status, the majority of them Haitians or of Haitian descent.
Amnesty International has received reports from the Bahamas about the existence of persistent administrative hurdles that prevent Bahamian individuals born to foreign parents from accessing their identity documents and proving their Bahamian nationality. National NGOs report that this practice seems to disproportionately affect Bahamian-born people of Haitian descent.
In the Caribbean, Haitian migrants and their descendant face high levels of discrimination, in particular in accessing their right to nationality. In September 2013, the Constitutional Court of the Dominican Republic issued judgement 168-13 that retroactively and arbitrarily deprived tens of thousands of Dominican-born individual of Haitian descent of their Dominican nationality.
In 2014, the Inter-American Court of Human Rights condemned the Dominican state for human rights violations suffered by Dominicans of Haitian descent and Haitians as a result of illegal deportations, denial of identity documents and arbitrary deprivation of nationality, including the 2013 Constitutional Court judgement among others. The regional Court reiterated its jurisprudence developed in a previous judgement against the Dominican Republic in 2005 ruling that the migration status of parents is not a legitimate ground for denying Dominican nationality to their children born in the Dominican Republic.