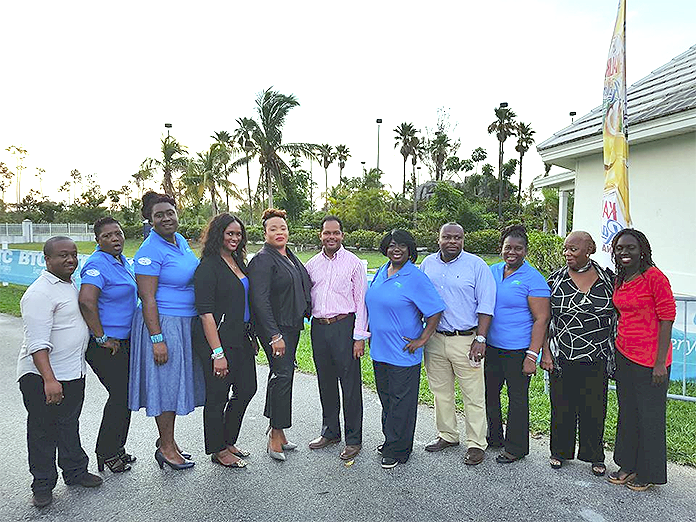 GB – For sailing enthusiasts, lovers of great Bahamian food, music and culture, the annual Grand Bahama Regatta and Heritage Festival has blossomed into one of the premier summer events. The annual Regatta has seen its share of challenges but under the Chairmanship of Chervita Campbell, the committee has kept this event on the local calendar and successfully improved attendance.
Last week, the GB Regatta committee hosted its corporate partners to a special event where they announced sponsorship support for this years' event which included BTC, Kalik, and the Ministry of Tourism. This year, BTC Northern Bahamas has jumped at the chance to become intricately involved in this year's event, lending the strength of its own brand to help promote Bahamian culture.
"One of BTC's brand pillars is culture" explained Northern VP Eldri Ferguson-Mackey, "and we recognized that one of the things that needed the most support from Corporate Bahamas was the Grand Bahama Regatta Committee. We believe in helping support our Bahamian heritage and we want to be there to make this event bigger and better for Grand Bahama" she said.
The event which has been planned for July 22nd through July 24th will take over the Taino Beach site with the sights and sounds of authentic Bahamian music, flavor and of course will feature an exciting lineup of traditional Bahamian sailing and youth sailing competitions.
As part of its involvement, BTC's Brand Ambassadors including the likes of D-MAC, Aavy, Wendi, Dyson Knight and musical headliner Julien Believe will perform over the weekend, entertaining both visitors and locals with live, high energy performances.
"We're expecting this year to be an exciting one" said Ferguson-Mackey, "we are asking for everyone to come and support the Regatta, and help us make this one of the best, and keep Grand Bahama and the work of the regatta committee moving forward."