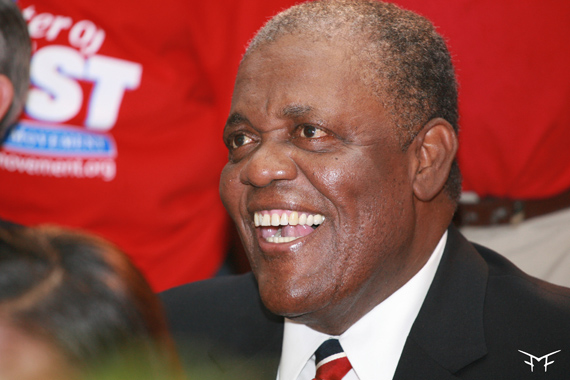 Hubert Ingraham AKA 'The Bald Head Monk' laughing whilst workers across the country crying! WE NEED CHANGE! >>>
Persons who know Bahamians around the world as we do will tell you, Bahamians are a very, VERY Proud group of people. And perhaps this is the reason why many people have failed to appear to register for Ingraham's Unemployment Benefit. People don't want to be seen on TV. Or on the front pages of the Toilet Paper receiving a handout.
The fact is that people now unemployed in this country are at a low point in their lives. They live in a two-story home and BEC has disconnected their electricity. The car has no gas and their kids have moved from private institutions to the government public school. The times are hard for them and the last thing they now need are members of the WUTLESS MEDIA shoving a camera in their face to taunt Ingraham's program.
Bahamas Press has just received word that Atlantis has fired its VP for Human Resources for Human Relations, for her refusal to sign an illegal document perpetrated by the company. Atlantis has demanded its workers to sign a two weeks without pay document, which the VP argued was an ILLEGAL MOVE. Therefore to silence her, Atlantis dismissed her. WHAT VICKEDNESS IS BEING PERPETRATED AGAINST BAHAMIANS! And not a word comes from this WUTLESS INGRAHAM GOVERNMENT!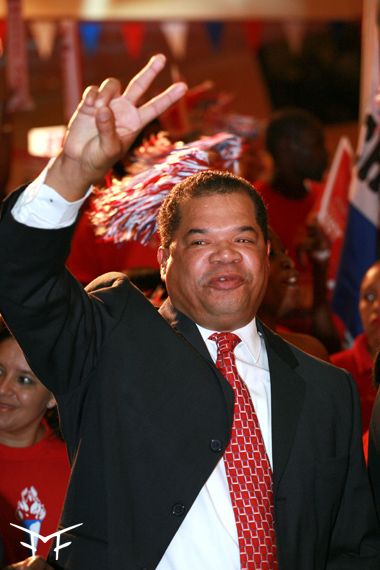 <<< Dion Foulkes Minister of Labour says not a word. Boy Ingraham really fix your political future good.

But here is what those in the WUTLESS MEDIA should be talking about. They should be highlighting the many companies who laid-off workers. Even the government is guilty of this attack on its OWN!
Bahamas Press has compiled a list of employers who have sent home workers over the last 20 months. No one in the WUTLESS MEDIA is keeping the record of the MASSIVE LAYOFFS IN THIS COUNTRY. If you know of a company that has FIRED, TERMINATED, RETIRED OR SENT HOME SOMEONE, DO POST IT HERE AND ADD TO OUR LIST….

– 1,200     – Temporary Workers of The Government of the Bahamas
– 1,200        Terminated Workers at the Atlantis Resort
– 300        Hotel Workers at Baha Mar
– 16         Senior Police officers sent home on Early Retirement by Ingraham
– 42    RBPF other officers who have been sent home reaching the 55 years of age.
– 49    Police officers sent home just after the FNM win at the Police Tourism office
– 58    Workers sent home at the Closure of BACARDI
– 98    Workers at Pepsi Cola Bahamas in December.
– 6    Workers at the Tribune
– 8    Workers at the Nassau Guardian
– 28    Workers at Pizza Hut – Cable Beach
– 38    Workers at Global Shipping
– 17     Workers at Ernst & Young
– 20     Workers at Dominos Pizza
– 58    Workers affected and terminated at the closure of 15 Price Busters stores
– 8     Customs officers Sent Home on Early Retirement
– 180    Workers at Our Lucaya in Grand Bahama
– 21    Workers at ColinaImperial
– 19    Workers at the Bimini Bay Resort on Bimini in August 2008
– 29     Workers at the Big Game Resort on Bimini in Sept. 2008
– 28    Additional Workers at the Wyndham on October 17th, 2008
– 3    Senior Management at City Markets Ltd.
– 19    Workers at Bahama Rock on Feb11th, 2009
– 4     Executives at BEC dismissed on Feb 20th, 2009
– 90    Sales Staff at CLICO Bahamas Ltd.
Unknown    Number of Workers at Suntee Bahamas LTD.
Unknown     Number of Workers at a local grocery store on Exuma.
UNKNOWN    Number of Workers Terminated at the Closure of Cost Right Abaco Store.
– 20    Workers at Coco Nuts Restaurant on March 18th, 2009.
— 150        Workers at Global Shipping Agency
UNKNOWN Number at the closure of Bacardi operations in the Bahamas