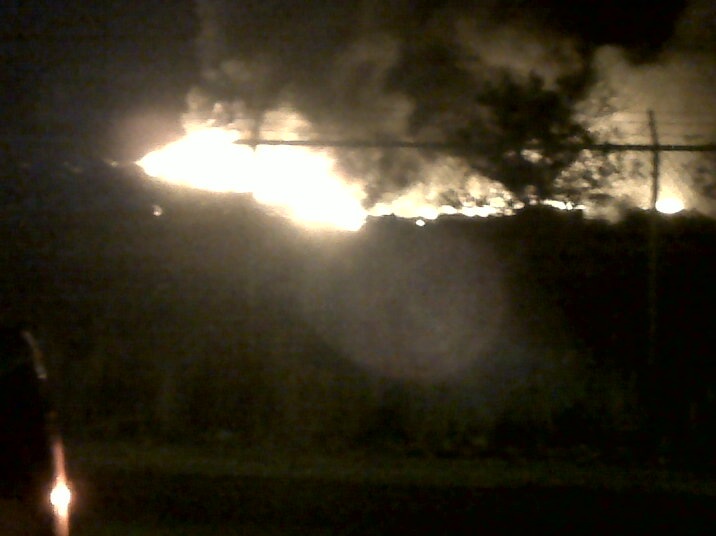 Nassau, Bahamas — Firefighters are presently working to extinguish a blaze at the car dumpsite, Marshall Road.
According to police reports shortly after 6:00 pm on Monday police received information of the fire.
Firefighters responded and met a large area of the dumpsite engulfed in flames.
At present, the fire has subsided significantly and firefighters are working to extinguish the blaze.