A magnitude 5.9 earthquake in northern Haiti has destroyed homes and buildings, injuring dozens and killing 11 people…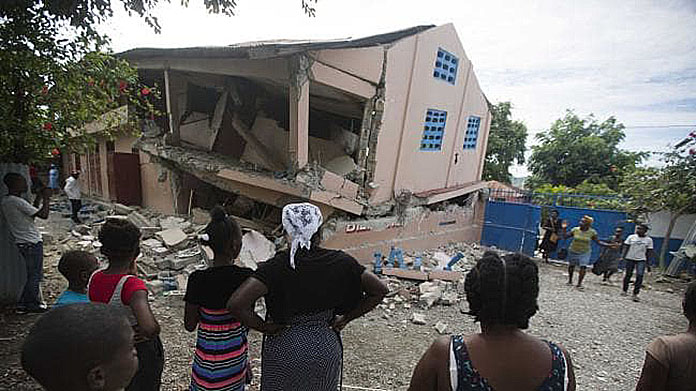 Haiti – EMERGENCY teams worked to provide relief in Haiti on Sunday after a magnitude 5.9 earthquake killed 11 people and left 135 injured.
The country's civil protection agency said that at least seven people died in the coastal city of Port-de-Paix and three people died in the nearby community of Gros-Morne in the province of Artibonite.
It said that the injured were being treated at medical centres in the northern part of the country.
Secretary of State for Communications Eddy Jackson Alexis said a preliminary report indicated that 11 people had died.