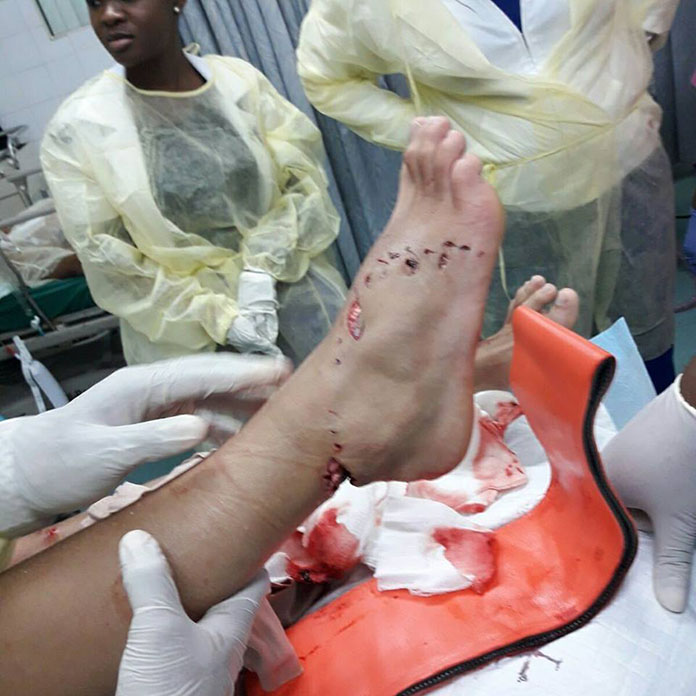 Police are investigating the circumstances surrounding a shark attack that has left a visitor from Switzerland detained in hospital on Thursday, July 27 2017.
Preliminary information indicates shortly after 12 the woman was on a private snorkeling trip in waters near Rose Island, when she was attacked by a shark.
The woman was transported to shore and taken to hospital where she is detained in stable condition.