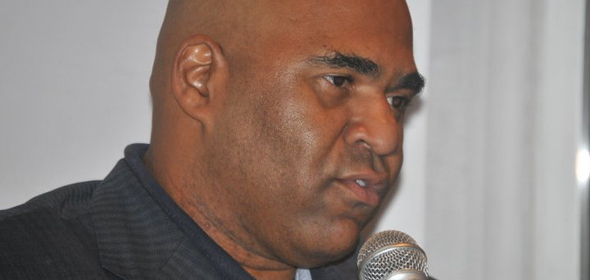 Nassau, Bahamas — Many people in this country have short memory, including a diehard FNM/DNA supporter by the name of Celi Moss. He and another individual could be seen in the poor communities around town these days prostituting the poor for a selfish political gain.
A few days back, he made a charge on the popular social network page facebook, suggesting residents in the inner city are defecating into plastic bags, and are without the basic necessities of life; NO LIGHT, NO RUNNING WATER and no proper shelter over their heads.
Being the FNM/DNA apologist he is, Moss decided to ramp an attack on Perry Christie for the conditions now faced by the poor over-the-hill as he gave Hubert Ingraham a pass; who is mind you Prime Minister of the Bahamas.
Moss in his empty head lacks the much needed wisdom to debate this issue, and appears to have forgotten how Perry Christie and the PLP are not orchestrating today's social agenda for the country. If only Moss could find a brain and stop his Wonderland episodes, perhaps Hubert Ingraham will hear him and ACT!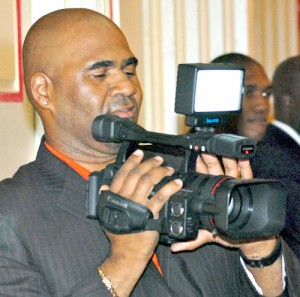 If only [Moss] and his prostituting associate had a brain, perhaps they both would know and remember the following:
That when Perry Christie became Prime Minister in 2007, his government engineered the URBAN Renewal Project. The project was hailed around the world as a most effective programme to combat the ills plaguing our inner cities.
The record will also reflect, how Celi Moss and the likes supported Hubert Ingraham in 2007 and agreed to reverse of that progress achieved by Christie in many inner city communities.
This same FNM backed by supporters like Moss, STOPPED, REVIEWED AND CANCELLED URBAN RENEWAL's original plan.
THEY collectively SUSPENDED AND WITHDREW POLICE from the project, suggesting police are trained to police. The FNM suspended social service teams assigned to the project and left many mothers and children hungry; who were daily fed by the initiative.
Scores of dilapidated homes were reconstructed and many more were painted, renovated and filled with love from Christie.

Young men and women dropped the guns and picked up the drums, horns and trumpets under Christie's designed programme, carefully created to restore Help and Hope to struggling inner city community youths. Marching Bands were formed all across the country with money supplies by Christie and his team of partners to the Urban Renewal project.

Crime subsided, murders were less than half of what they are now. The horrid saga of daily 'thiefin', 'jookin' and stabbing were all sharply reduced under Christie's watch.
THESE ARE CHRISTIE'S TRUE RECORD IN THE INNER CITY COMMUNITY!
Today, the FNM apologist name Celi Moss should point his concerns to Hubert Ingraham, who has cut-off the lifeblood between the Government and the inner city communities. WHAT HAS PAPA DONE FOR THE POOR? Raised taxes! Pauperized and Bastardized single mother households, and has left Mama unable to afford Jackmackerel and tuna.

More so, the question Moss should be asking in his films is this; WHAT HAS THE FNM GOVERNMENT DONE FOR POOR PEOPLE IN THEIR SOCIAL RELIEF PROGRAMME TO-DATE and what has are the initiatives earmarked by the the FNM for poor substandard cittzens?
The FNM disconnected the power supply of thousands across the Bahamas – leaving children like that same woman filmed unable to send her kids to school.
They terminated THOUSANDS OF workers and watched hundreds more got thrown under the bus in its joblessness race. Unemployment under Christie was reduced to a single digit! Today under the FNM it is in the double digits!
Moss supported Papa and the FNM as they hired Chinese, Argentinians and Canadians over Bahamians and today has left more than 40,000 workers in this country out of a job.
Celi Moss should stop prostituting the poor, gratifying his own NASTY 'VICKED' POLITICAL APPETITE! WHAT A LOWLIFE!
He should hang his bold head in 'DUTTY' SHAME and blame himself for supporting Papa and his FNM! Look what they have done to Bahamians. Better yet, Moss should tell the public what did he do for those people he is now prostituting behind the camera for PAPA.
If we were one of those residents we would throw that same bucket a piss on his bold head!
We will have more to say on this soon.
Boy, WE NEED CHANGE!