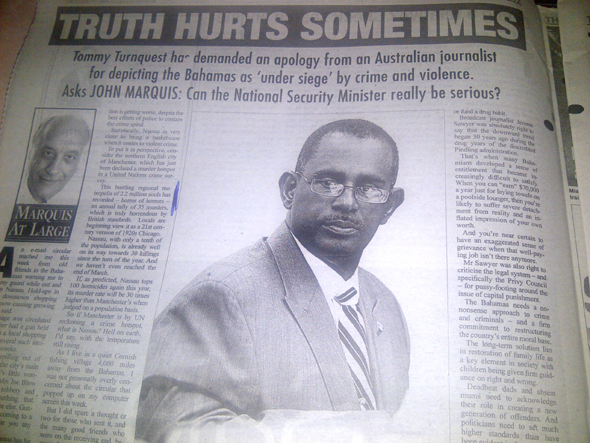 Five hundred persons slaughtered since 2007
Nassau, Bahamas — Five hundred residents have been slaughtered on the streets of the Bahamas.
Bahamas Press is at this hour reporting the slaughter of another crown witness in a murder trial.
Early this morning young Ricardo Rolle, a crown witness in the murder case of his nephew Jason Rolle, was gunned down like a wild animal as he was having a morning shower at his Summerville Road residence on Solider Road.
Now get this, Ricardo was getting ready for work just before 8AM this morning when gunmen with high-powered weapons forced entry into his residence, opened fire on him in the bathroom, and shot him multiple times about the body. HOW COLD!
He died instantly.
Ricardo was to sit as crown witness in the murder trial before the courts on May 14th, only days from today.
He was an employee at PMH!
Bahamas Press wonders and ponders how could the Bahamas consider taking five more years with this kind of slaughter of its citizens? We wonder why would they choose a government that has failed to protect its citizens the first mandate of any government in the world? How is it they continue to let gun men slaughter the country's young and stand absolutely idle?
WE ARE HEADED IN THE WRONG DIRECTION!
Ricardo was with no protection even though it is known that the case he was involve in on behalf of the crown, involved a suspect who is apart of a major criminal ring in the country.
Why have witnesses been denied Witness Protection?
We report yinner decide!