Where would one of the world's wealthiest men go to avoid service of a Supreme Court summons in The Bahamas?
That's the problem the high powered legal team for Peter Nygard, the Canadian fashion mogul may encounter in serving a civil summons on Louis Bacon, the billionaire hedge fund manager, who has a residence at Point House, Lyford Cay and is rumoured to also own or have access to another residence on the exclusive Kamalame Cay off the eastern side of Central Andros.
"It's a problem which the law recognizes can develop with certain high profile persons who have the ways and means to just disappear or not be contactable. Lawyers usually have to satisfy the courts that this is such a case and apply for the court to order substituted service of the proceedings. But I know of cases where such orders have not been granted by the courts.
"As it is difficult to satisfy the courts that a person of unlimited wealth is restricted to his known place of residence in The Bahamas, how does one demonstrate that every opportunity to have them personally served with a court process, has been exhausted," a Senior Barrister says.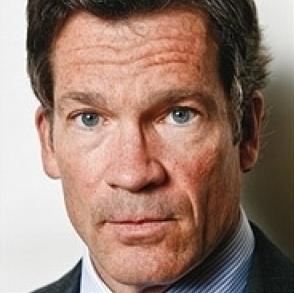 Already there is word that in the gated community of Lyford Cay where one such summons is for Ms. Mary Braithwaite, the manager of the private Lyford Property Owners Association  that no  bailiff of court process servers or police are to be allowed on to the gated community to effect service of any court document.
"It gets like bounty hunting in The Bahamas. Bahamians are known to just plot to avoid being served something as simple as a traffic summons. So you can imagine a wealthy foreigner whose property is behind a gate which is behind a gate which is behind a much bigger gate if he decides he does not want to be bothered by any legal process," a retired senior policeman explains.
"You have to invent ways to drop the summons at their feet," he laughs re-counting past escapades. "Imagine a guy who owns a private island where you can only get in by private seaplane or approved chartered ferry boat. He can hide out until the time limit of your summons expires."
However in Mr. Bacon's case there is also this persisting perception that he is above the law and can have his powerful friends in the Government get between him and a summons, and therefore a court.
Mr. Bacon may have demonstrated his influence on the Government two weeks ago when Senator John Delaney, the Attorney General and also resident of Lyford Cay, in a controversial move, blocked the private criminal proceedings bought by Mr. Nygard against Mr. Bacon and several others.
Sources claim that Mr. Bacon owns a luxury home on the 96 mile Kamalame Cay. Several Government Ministers with high powered duties in the FNM re-election efforts have been seen visiting the cay in the last three weeks, presumably to meet with Mr. Bacon.
Several international characters associated with the notorious Jamaican drug dealer, Christopher "Dudus" Coke are known to frequent Kamalame Cay.
The Canadian Fashion Mogul Peter Nygard filed a private criminal prosecution and a civil action against Mr. Bacon and several other persons alleging that they were all involved at the behest of Mr. Bacon to extort his $100 million Mayan themed mansion and compound. Mr. Nygard also alleges in his action that Mr. Bacon and his named associates conspired to damage his well-established international brand name.
Mr. Nygard's home is at the most southwestern tip of Lyford Cay. In order to get to his property one must cross along a deeded right-of-way going across the Bacon premises. In 2006 Mr. Bacon is alleged to have unlawfully altered the right-of-way and erected a gate in an overt attempt to curtail and interfere with Mr. Nygard's access.
A feud that erupted between Mr. Nygard and Mr. Bacon was briefly interrupted by a mysterious fire which destroyed Nygard Cay and the suspicious death of one of Mr. Bacon's tough enforcers in a hot tub at Point House, Lyford Cay.
Mr. Nygard's suit also alleges that a Canadian television station, in collusion with Mr. Bacon broadcast a sensation story which was aired to cause Mr. Nyard problems with Immigration authorities here in The Bahamas.
The suit claims that Mr. Bacon and his team were offering bribes and coercing women to propagate stories of sexual misconduct by Mr. Nygard.
This has of course propelled this story on to the front page of newspapers all over the world and cable television.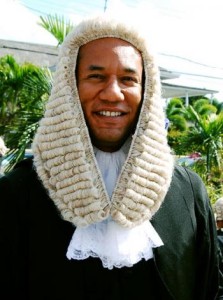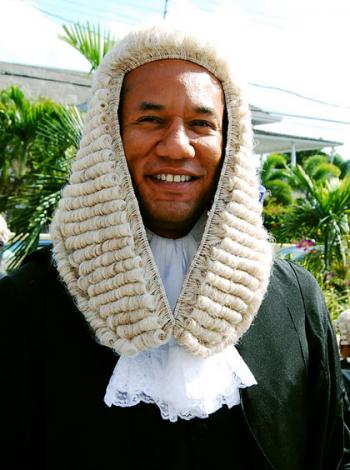 Mr. Delaney entered a nolle prosequi in the Magistrate's Court stopping the Nygard private criminal prosecution against several of the persons named in the action, as Mr. Nygard's lawyers say, "even before the case started". However the AG in his haste had neglected to include Mr. Bacon's name. Thus Attorneys for Mr. Nygard argued that Mr. Bacon effectively was a fugitive from justice and should have appeared before the courts to be arraigned. The AG responded with another nolle prosequi for Mr. Bacon.
Mr. Franklin Williams, Deputy DPP from the AG's office argued that the charges in the private prosecution could not be read out to the defendants as the nolle prosequi superceded and stopped the action before the defendants enter a plea or even be identified to the court.
Mr. Nygard's lawyers, former Bahamas Attorney General Alfred Sears and senior Counsel Charles Mackay have now applied to the Supreme Court for judicial review of the Magistrate's decision and the effect of the nolle prosequi as proposed.
What the case has demonstrated here in The Bahamas in the volatile election season is that Mr. Bacon has some very powerful friends in the Government.
Ironically Mr. Pericles Maillis, Mr. Bacon's attorney and one of the defendants in the private criminal prosecution was served with his summons as he walked off the popular Jeff Lloyd radio show where he had just appeared as the spokesman for the FNM government on environmental matters.
The Government has not been ashamed to own up to the gratitude they have shown Mr. Bacon.
In the Senate Government Ministers of Tourism Vincent Vanderpool Wallace, the Attorney General and Government Leader Dion Foulkes have all defended a permit that was given to Mr. Bacon, after the fact, for building what law enforcement authorities find to be a "suspicious" berth to moor his go fast boats at his Lyford Cay Point house property.
Tommy Turnquest, the Minister of National Security actually called up the Police and ordered them to return several sonic boom acoustic amplifiers and speakers they had confiscated from the Bacon property after Mr. Nygard complained that the speakers were aimed at his property and were causing serious discomfort and disturbance of the peace.
Prime Minister Hubert Ingraham used an occasion in Parliament to berate Mr. Nygard over another action where Mr. Nygard is before the courts asking for a determination on the ownership of land formed by natural tide, sea and sand accretions.