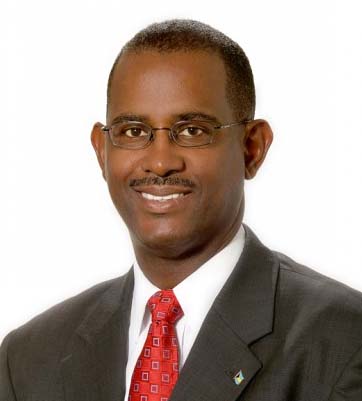 <<< Tommy 'WUTLESS' Turnquest.
Nassau, Bahamas – Reports coming into Bahamas Press confirm that there has been another homicide here in the capital. Sources tell us that a woman, around 11AM today, was shot dead in what is believed to have been another failed robbery attempt at 37 Wilton Street & Mt. Rose Ave.
Police offices we understand are searching the area for a gunman who fled the scene. The incident took place at 21st Century Welding business operations in the area.
BP has said it over and over and over, what do you expect when police and the WUTLESS minister are patting themselves on the back and congratulating themselves, whilst the town drowns in a pool of blood! Minister Tommy Turnquest must now join the list of failed ministers in the Ingraham Cabinet and RESIGN FORTHWITH! He 'GATS TO GO' NOW!
It was two weeks ago on a hot Friday evening when a mother, TaGia Armony, also found her death in what is believed to have been a failed carjacking in the Sea Breeze ara. Her two innocent boys watched as their mother attempted to flee her attacker, however, she crashed into a passing vehicle. She was laid to rest on Wednesday.
On last week Friday another man was shot dead on the same street in Sea Breeze. We can now call Fridays in The Bahamas, 'BLOODY FRIDAYS' and will be certain, by the hand of criminals, some innocent life  will be dead by Monday.
These are the kinds of incidents now happening in the country, RANDOM KILLINGS! Yet, the WUTLESS Minister and his COP says crime is under control. WHAT WUTLESSNESS! HE MUST RESIGN NOW!
This latest incident pushes the homicide count to 53. We are advised that no arrests have been made in this latest incident.