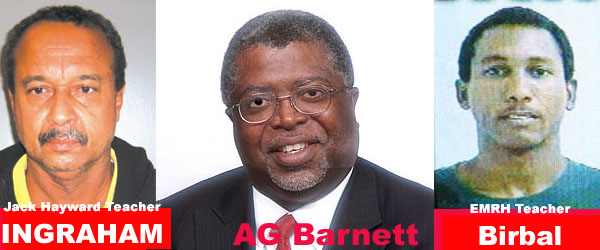 Nassau, Bahamas – Breaking news now coming into Bahamas Press confirm, Michael Barnett, will be appointed the next Chief justice of the Commonwealth of The Bahamas.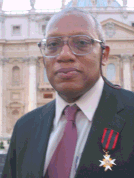 Late this evening the Cabinet office announced the resignation of Barnett as Attorney General and Minister of Legal Affairs with effect from 22 August, 2009. Barnett is to become the next Chief Justice of The Bahamas following upon the retirement from that office of Chief Justice Sir Burton Hall, who is to take up an appointment as a Permanent Judge on the International Criminal Tribunal for the former Yugoslavia.
Barnett will be sworn in as Chief Justice by the Governor General in a ceremony at Government House at 11 a.m. on Monday, 24 August, 2009, an appointment which should be met with protest by the people of the Bahamas!

Now we say this appointment now politicizes the judiciary because along with Claire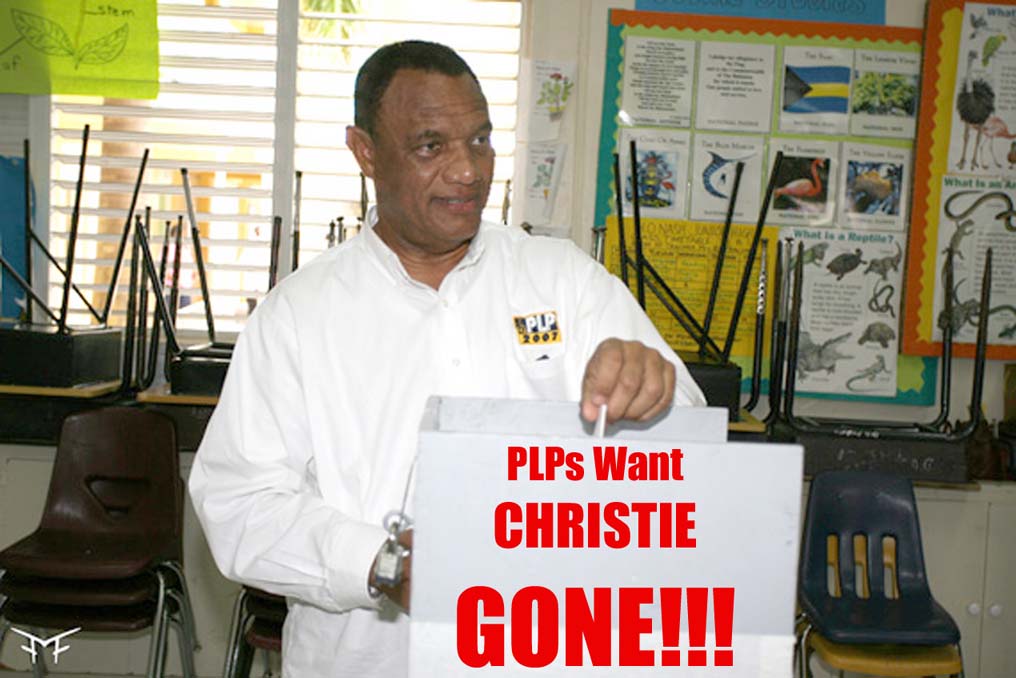 Hepburn, the former AG and Member of Ingraham's Cabinet and Rhonda Bain, a lawyer who worked in the Prime Minister lawfirm and who is Ingraham's friend sweetheart, have also recently joined the Supreme Court bench. And now Ingraham appoints Barnett to an office that is to be the most independent of all offices in the land. WHAT A DUTTY SHAME!

Barnett, you would remember, ran as an FNM candidate in the last general elections. He lead the legal challenges for the FNM in the Election Court. He also served at the pleasure of the Prime Minister in the Ingraham Cabinet of the Bahamas! And now he's appointed Chief Justice? A man with a clouded record of making lewd, obscene and vulgar sexual advances to women against their will? WHAT IS THIS!
Bahamas Press will now find it our business to deal with this position like never before. And whilst this NASTY appointment is made, we hear NOT A DAMN WORD AGAIN FROM THE LEADER OF THE OPPOSITION, Perry Christie!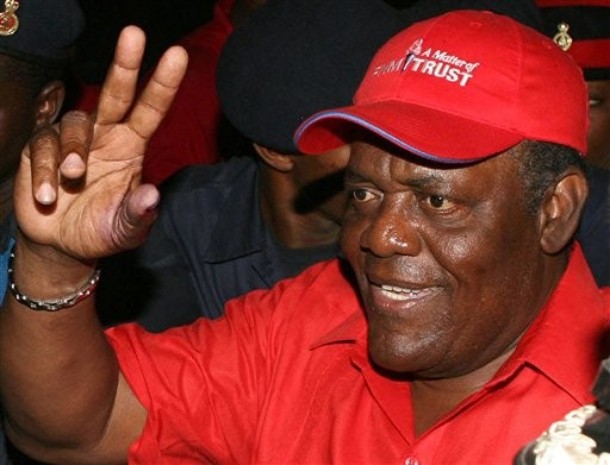 The Cabinet Office also advised that the Hon. Brent Symonette, Deputy Prime Minister and Minister of Foreign Affairs, will be appointed Attorney General and Minister of Legal Affairs with effect from 22 August, 2009. Mr. Symonette, who previously served as Attorney General in an earlier Free National Movement Government, will serve in this position until a new Attorney General is appointed.
Mr. Barnett has served as Attorney General since July, 2008. Before that appointment he was a senior partner at the law firm of Graham Thompson and Co. The company quietly settled payments with two female employees who accused Barnett of lewd sexual advances.
Early in the year Chief Justice Sir Burton Hall warned the Executive of interfering in the work of the judiciary. Since his statements Ingraham has been making wild political appointment to the bench.