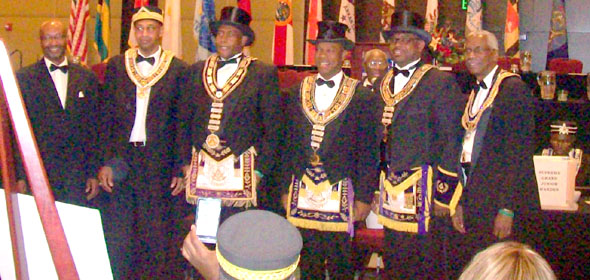 Captain Anthony J. Allens
Captain Anthony J. Allens has dedicated most of his entire public career to military service in The Royal Bahamas Defence Force. Joining The Britannia Royal Naval College as subaltern in 1977 and rising up though the ranks from Executive and Operations Officer, to Commanding Officer, Chief Staff Officer, Commander and in 1992, Captain of The Coral Harbour Base.
The Royal Bahamas Defence Force was an excellent training ground for Captain Allens who, during his thirty  plus years of military service, gained the solid leadership and strategic skills which have earned him his appointment to the prestigious position of Controller for The Bahamas Port Authority. Captain Allens took an early retirement from the Public Service in order to pursue more challenging ventures. He is President/CEO of his consultancy company Viking Marine Ltd., and has a number of other business interests, including being the Dean of Academic Affairs at MI College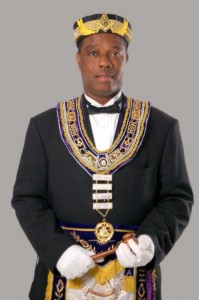 Among his colleagues, Captain Allens is described as a fair but firm gentleman who consistently maintains high ethical standards and is famous for creating innovative and progressive solutions to business and military problems.  Captain Allens' ability to think analytically is largely attributed to his sound military training at The Royal Naval Staff College in Greenwich, London and his graduate studies in Economics, Political Science and Strategic Planning at The University of Manchester, United Kingdom.  In addition, Captain Allens has attended numerous training courses in Security Intelligence, Industrial Relations, Business Administration and Port Management Development in the United Kingdom, Canada and the Caribbean. Captain Allens currently holds a Doctor of Philosophy in Public Administration, and LLB (hon) and LLM (hons).
During his distinguished career in The Defence Force, Captain Allens was awarded on several occasions and received The Defence Force Gallantry Medal, The Defence Force Traumatic Service Medal, The Defence Force Long Service Medal and The Defence Force Inauguration Medal for his excellent service.
In addition to working hard and excelling in his career, Captain Allens still finds time to give back to The Bahamian Community.  As a Distinguished Lieutenant Governor (DLG) 2000-2001 for the Kiwanis Sunshine Division 22, DLG Anthony worked throughout the community to upgrade skills and effect positive changes in the lives of Bahamian youth. In his service career life, DLG Anthony has dedicated thousands of hours of volunteer time to community service through his work as member of the Kiwanis Club of Over-the-Hill where he has held various positions including Director, Distinguished Secretary, and President of Merit. He is a two time holder of The Kiwanian of the Year, the Mel Osborne and the George Hixon Awards, for his dedicated service and contributions to Kiwanis.
Most recently Brother Allens was elected as the Grand Senior Warden of Modern Free and Accepted Masons of the World, a position he will hold for the next 4 years.
A past Grand Master of Mecca Grand Lodge, he also served as Commander in Chief Saturn's Consistory, and Chief Rabban Lamours of the Shrine Mystic Temple, High Priest Zerubbabel Holy Royal Arch Chapter, Worshipful Master of Squires of the Square Table Lodge, Grand Patron Heroines of Jordan Grand Chapter, Joshua of Margaret Belcher Heroines of Jericho Grand Chapter, and currently an Active 33° and Last Degree.
A proud member of Matthew's Anglican Churchmen, and apart from everything else, the things which have, and continue to anchor Captain Anthony J. Allens is his strong belief in God, commitment to family and love of community service.