The PLP cleric stripped for failing to apologize to Christie following funeral comments….even in the face of defeat at the next general election!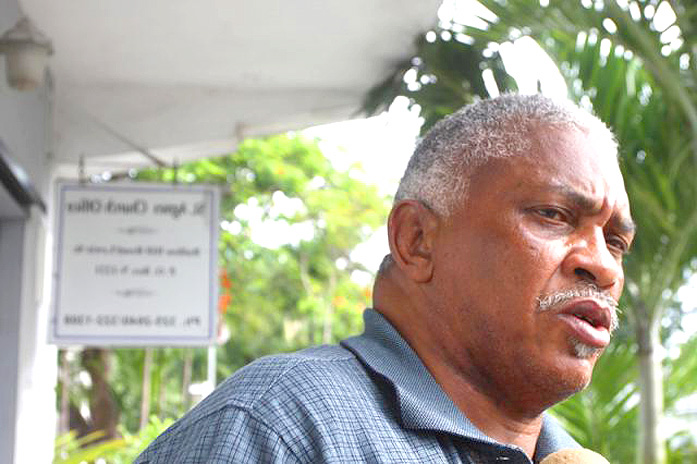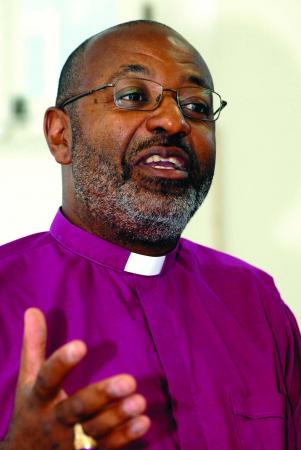 Nassau, Bahamas — Breaking News coming from the Cathedral in Grant and Bains Town confirms The Venerable Archdeacon I. Ranfurly Brown has been stripped as Archdeacon in the Anglican Church effective February 1st!
The news broke this morning following communications between the Rector of St. Agnes and Addington House Officials.
Bahamas Press has been reliably informed that in those communications the senior cleric has been informed of his dismissal from the Cabinet of the Bishop of the Bahamas.
According to a source deep inside the Church, Brown's open rebuke of Prime Minister The Rt. Hon. Perry Christie during the funeral of the late Bismark Coakley when Fr. Brown asked, "Why should I therefore give support to leaders who have no respect for me?", is the genesis of the decision.
In a pastorial letter circulated following the homegoing service, Archdeacon Brown wrote: "The speakers did not adhere to the request, even the Honorable Prime Minister of this Country. What grave disrespect to the Church!"
The Rector of St. Agnes Anglican Church added, "I was at the back of the church chiding an individual about showing respect to the leader of this country; lo and behold; none of it was shown by him to the church!….Why should I therefore give support to leaders who have no respect for me? Obviously they can do without my support!"
Fr. Brown was asked to retract the statement and formally apologize to PM Christie. However, the rector refused; thus the dismissal.
BP knows Fr. Brown is a big-time PLP, and some now believe he is being victimized because of Christie! But what is worse, all this comes on the heels of glaring new poll numbers which suggests that the Christie's PLP is headed for a landslide defeat at the next polls of the General Elections. BP will reveal these numbers at 12:01am Monday. They confirm that if an election was held today Dr. Hubert Alexander Minnis and team would move the country into a new direction!
WHAT IN DA HELL IS DIS!
Controversy with the Archdeacon is not new. Back in 2006, following the election of Rt. Rev'd Laish Zane Boyd as Bishop of the Bahamas, Fr. Brown offered his resignation only days after the former Holy Cross rector was elected to succeed Archbishop Gomez. But in his skills as a keen administrator and Prince of the Church, the Archbishop held the team together and refused to accept the resignation from Brown.
Fr. Brown was ordained to the priesthood in 1978 and was appointed an Archdeacon for the West Central Bahamas.
Who would be the replacement as Archdeacon? Could it be a woman priest? Will be Rev. Marie Roach be elevated to the top job as Archdeacon?
We report yinner decide!