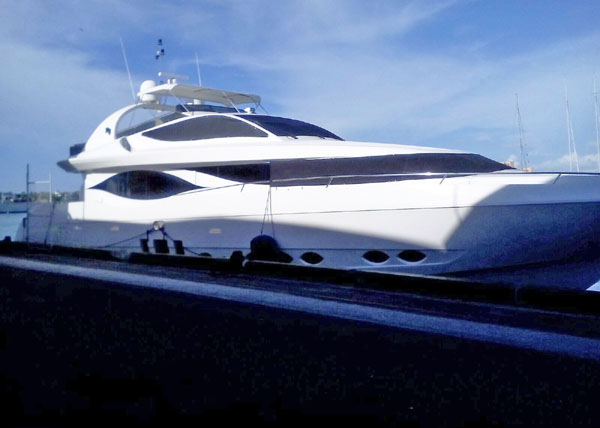 Coral Harbour Base, 17 August 2015 (RBDF): Her Majesty's Bahamian Ship P-44 apprehended a foreign pleasure yacht for failing to declare the firearms it had on board at its first port of entry on Tuesday 11th August 2015.
While on patrol P-44 carried out a routine boarding of the United States registered 86-foot Eagle Yacht named, "Mia" in the area of Highbourne Cay in the Exumas. The vessel had ten persons on board
Also found aboard were two undeclared firearms–one Springfield Armoury .45 automatic colt pistol (ACP) with 105 rounds, and one Glock 19 9mm pistol with 74 rounds.
Defence Force Marines subsequently arrested the occupants and the vessel escorted to the capital where they were handed over to Bahamas Customs authority for further processing. As a result of the incident, the Master of the vessel was fined a sum of ten thousand dollars, also the weapons along with the ammunition was seized by the Customs Comptroller for breach of Customs Regulations.
The Royal Bahamas Defence Force remains committed to "Guarding Our Heritage" and the sovereignty of the Commonwealth of the Bahamas.