There is enough in this economy for all businesses to grow in the Bahamas!!!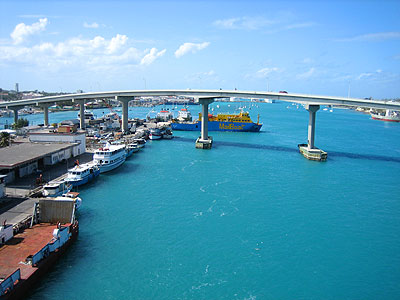 NASSAU| Now watch this now, according to Atlantis' Senior Vice President of Government Affairs & Special Projects, Vaughn Roberts, based on the "ethos of Paradise Island…a Wendy's and Marcos Pizza would not be the right fit."
Atlantis, which opposed the construction of Bahamar, and is currently opposing the new investment of RCI , is telling Bahamians Wendy's and Marcos Pizza should not be allowed to expand its operations on Paradise Island.
Now here is a hedge fund company that saw Paradise Island as a goldmine in the Tourism Business and was quick to cash in on Atlantis from Kerzner and take everything for themselves.
Atlantis these days don't want Bahamians operating on the beaches and now is objecting to locally owned international franchises from operating on the island. But is this the real reason why they oppose the introduction of Wendy's and Marcos? NO
Last year the New York burger house "Shake Shack" announced that it was headed to the Caribbean and was set to open its operation on Paradise Island in 2023.
The report, published by online investor, confirmed the decision to move into the Bahamian market on Paradise Island by Michael Kark, Chief Global Licensing Officer of Shake Shack.
Atlantis should really come and tell Bahamians the real reason why they don't want Wendy's and Marcos on the island. The fact is guests should have the option to choose in a free market what it wants: an $8 burger meal or one that is much, much higher.
Bahamas Press wants to remind Atlantis that there is room for all to grow, develop and expand in this economy. There is room for all the brands to coexist. There will be guests from the New Cruise Port who will come to Paradise Island but cannot afford expensive dining, whereas some Bahamians and guests will want to taste the cuisine of New York.
The point here is simple: What would the guest experience be today if the Government had listened to Atlantis and rejected the expansion of our hotel brand by not allowing a Bahamar? Even with Bahamar there are still not enough rooms in the capital.
Get with it Atlantis and stop being GREEDY!!!
We report yinner decide!