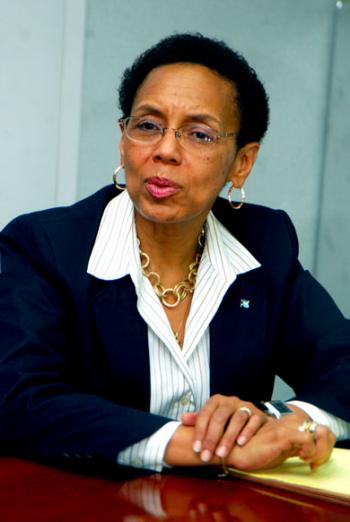 Dear Editor,
Sir Albert Joel Miller KCMG exemplified the indomitable Bahamian spirit – one that took him from Long Island to Buckingham Palace and many accomplishments in between.
I believe that Sir Albert's commitment to his God and his Church gave him the foundation and sustenance to make his well-known contributions to nation building, especially to people.
Sir Albert was a devout Anglican. He loved the Lord and he loved Christ the King Anglican Church in Freeport, Grand Bahama, where he could be found with his family on most Sundays. He was a "cheerful giver". Many church leaders can attest to his role in facilitating their personal growth and the growth of their churches. He was an advisor to Bishops (of all denominations) who always made time for them and never sought the limelight.
I believe that the Christian principles by which his life was governed were the foundation of his life's success. Like Joshua, Sir Albert and his family "serve the Lord".
Sir Albert Miller, for 66 years, was married to be very beautiful, intelligent and gracious Lady Laurie Miller. They were devoted to each other and their children, grandchildren and great grandchildren, all of whom in turn loved spending time with their "Pa", who loved them unconditionally. He and Lady Miller opened their home and made time for friends of their children and grandchildren, to whom he also became a surrogate parent and grandparent.
Sir Albert served for more than 30 years as the President and subsequently the Co-Chairman of the Grand Bahama Port Authority. Children (the future) were the raison d'etre for many of Sir Albert's decisions. He was deeply concerned about the "soul" of Freeport. He, together with Edward St. George and Sir Jack Hayward were the Troika that reshaped the "Magic City" and made it a place that scores of people call "home" – not an industrial city. Recognized as a font of wisdom and discretion, he was an advisor to the three Prime Ministers of the Independent Bahamas. They knew that he cared deeply about providing opportunities in Freeport for Bahamians. To them, and many others, he was a trusted advisor and confidante.
He was an honourable man of his word. This indubitably made him such a successful businessman and a much sought after business partner; one with whom business could be done on his handshake.
His nation building efforts extended well beyond the Grand Bahama Port Authority and his life as a businessman. He was actively involved in the Rotary Club and other non-profit organizations and charities. He cared about people and invested a lot of time in enriching people's lives – through his charitable or business endeavours and perhaps most impactful as a surrogate father, friend and mentor to scores of people, including me.
Sir Albert's working career started in the Royal Bahamas Police Force where he rose through the ranks to Deputy Commissioner of Police. Today, decades later, his reputation as an outstanding, honourable, hardworking, intelligent and honest policeman stands as a beacon for those who wish an example of excellence; by whatever yardstick it is defined.
Sir Albert was much admired and received many honours, including from Her Majesty the Queen, who bestowed upon him membership in the Order of St. Michael and St. George, as Knight Commander.
Our families have shared close bonds for four generations. When I lived in Freeport Sir Albert and Lady Miller treated me as their daughter and every significant decision in my life was taken after obtaining his wise counsel. I shall miss hearing his voice and am deeply grateful that he was such an important part of my life and for the generations of family friendship.
My family joins me in extending deepest sympathy and prayerful support to Lady Miller and the entire family. In extending sympathy, I also thank them for sharing their husband, father and grandfather with hundreds, if not thousands, of people, allowing him to be a nation builder.
Yours sincerely,
Allyson Maynard Gibson