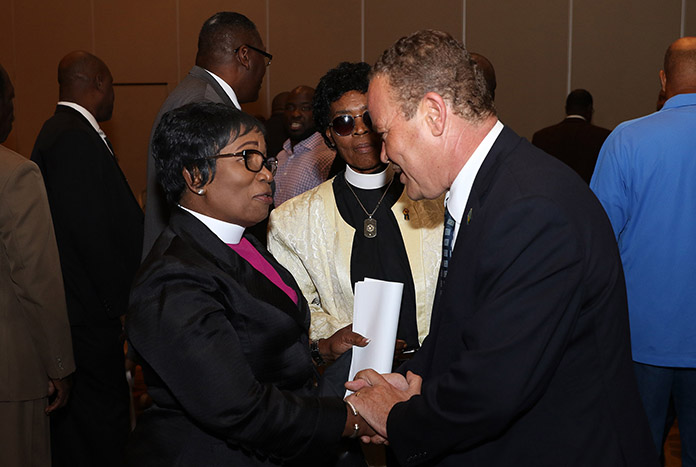 Will the Pastors comply with regulation to show the Government What they are depositing in the banks on a Monday Morning?
Senator the Hon. Carl Bethel, Attorney-General and Minister of Legal Affairs, addressed pastors, led by Bishop Delton Fernander, president of the Bahamas Christian Council, during a meeting at Melia Nassau Beach resort on Thursday, August 24, 2017.
They met to discuss matters relating to the compliance registration initiative of the Registrar General's Office.
The Attorney-General was accompanied by other legal personnel of the Ministry. (BIS Photos/Patrick Hanna)