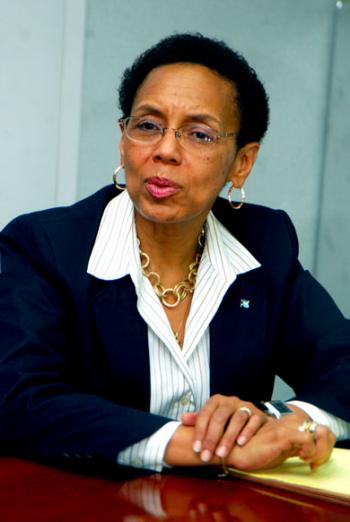 The REMJA X meeting focused on international legal cooperation, efficiency in the administration of justice and combatting and prosecuting transnational crime.
Attorney -General Allyson Maynard Gibson QC was elected 2nd Vice Chairman of the meeting. In giving her remarks the Attorney -General thanked The Bahamas' partners in pursuit of efficiency in the administration of justice (the Commonwealth Secretariat, the Interamerican Development Bank and the USA).
She advised the meeting that the Government of The Bahamas has increased the number of courts from 6 to 10 (a 66% increase); revamped the court reporting unit so that transcripts can be produced in a timely fashion; launched in integrated justice project to minimize calendaring conflicts; launched a new jury administration project to decrease the number of lost days due to the inability to empanel a jury; and formed a public defender unit to minimize delays due to unrepresented defendants. The swift justice project has also resulted in a marked decrease in time to present voluntary bills of indictment and in numerous matters coming on for trial within a reasonable period of time. She further advised that the use of technology (available in all courts) such as videoconferencing and digital photographs and recording is expected to significantly enhance efficiency and expedite matters.
The Attorney -General also welcomed the OAS project to train judges. States present recognized that judges must "drive the process" in their courts to prevent abuses of the system.
While in Bogota, the Attorney- General and The Bahamas delegation (Mr. Loren Klein and Mrs. Danya Wallace) joined the Minister of Justice of St. Lucia and the representative of Jamaica in a private meeting with the U.S. Attorney -General Loretta Lynch.