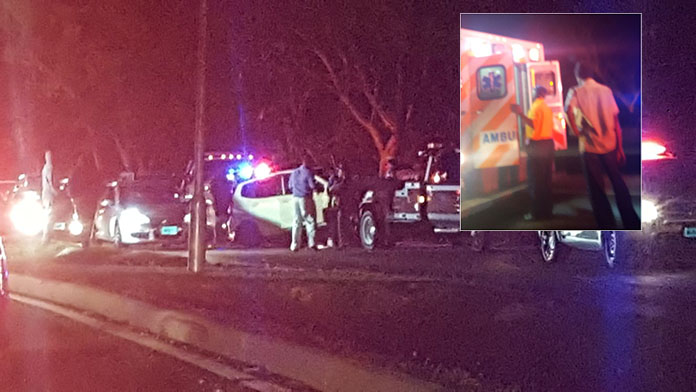 Nassau – Bahamas Press teams were live following a serious accident on the Milo Butler Highway between two Honda Fit sized vehicles on the West Northern bound lane of the highway.
The incident unfolded around 9pm and almost immediate traffic officers and EMR vehicles were on the scene. Several persons had to be transported to hospital as both vehicles suffered extensive damage.
Bahamas Press advises the motoring public to drive to arrive alive. Pay close attention to the road and drive defensively. Watch the road and not yinner phones. Don't drink or use drugs behind the wheel. Buckle up! Keep all pets and kids out the front seat and make sure they are secured with proper seating and ropes.
Let us keep the streets safe.