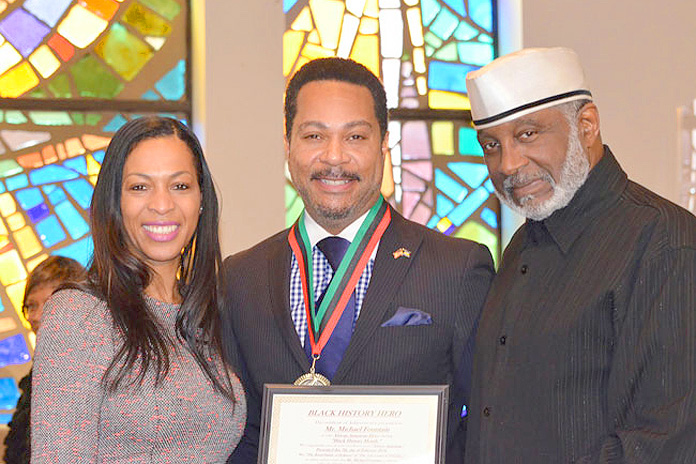 CHICAGO, Illinois — The Hon. Michael C. Fountain, Bahamas Honorary Consul to Chicago, was honored as the first African American Hero award recipient for their 2016 celebration of Black History Month by The Life Center Church of God In Christ on February 7, 2016. In accepting the award Honorary Consul Fountain expressed gratitude to Pastor T.L. Barrett, Jr., Assistant Pastor Dr. Wynetta Frazier and Life Center congregants for their love and support over the last twenty years.
Further, he promised to continue the work to make himself worthy of their very special acknowledgement.
Pictured from left in the first photo are Mrs. Tanya Fountain, Honorary Consul Fountain and Pastor T.L. Barrett, Jr. In the second photo Consul Fountain is seen with members of the Life Center Children's Church.