GOVERNEMNT still cannot explain how some six hundred and fifty thousand dollars picked up and walked out the public purse for an event that never happened [2015 Caribbean Muzik Festival]! Someone in the Government must explain this and advise when will our fund be repaid!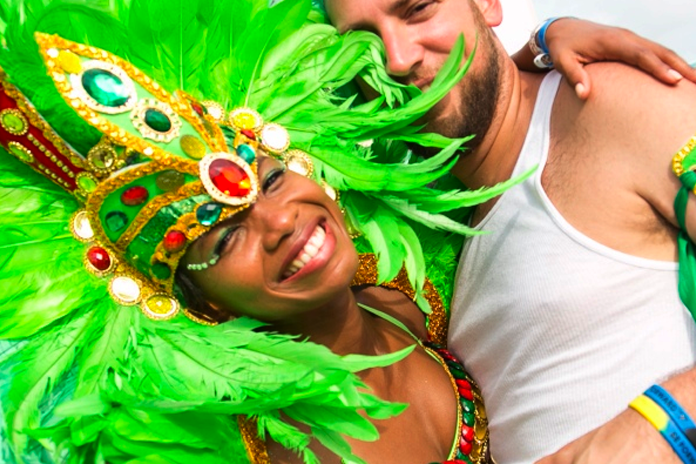 Nassau, Bahamas — Bahamas Press has learnt that the Government has decided to supply $3 million for the 2016 Bahamas Junkanoo Carnival Events set for April 14th – 16th on Grand Bahama and May 5th – 7th on New Providence.
The drop in funds is due to mounting pressure where members of the public question how in the heavens an event budgeted for $9 million in 2015 ballooned to a whopping $11.3 million with no audit report being tabled to Parliament. NO Accountability or Transparency!
"Those in the Christie Government must think we the people are stupid, dumb or fool! We are not! And we want the Government to make public the audited accounts for the 2015 event before we fire dem!" one diehard PLP junkanooer told Bahamas Press.
What is worse is the fact that the Christie Government in November last year advanced some $650,000 as sponsorship seed money for the 2015 Caribbean Muzik Festival event which never happened, the money gone and the players all vanished!
In a boldfaced lie, one Minister in the Christie Government announced that the event will take place in December 2015! That event never materialized, the public money vanished and the Bahamians voters like us at BP are cussing Christie DEM!
Imagine Dat! Millions are just being fleeced from the public purse and not one damn soul would give a credible account as to how so many thousands of dollars just walked into the hands of others who never delivered on an event, yet, persons committing work on behalf of the People of the Bahamas cannot get their money long after services have been delivered! THIS IS UNBELIVEABLE!
Bahamas Press hopes those in the WUTLESS Opposition raise this matter before the Parliament this week; table questions on the floor of House and demand an answer in the Assembly on how $650,000 walked out of the cookie jar to pay those organizers for an event which never occurred! HOW DAT HAPPENED?!
We ga watch this one.
We report yinner decide!