Presenters to Discuss Development of Regulations and Law Governing Stem Cell Therapy in The Bahamas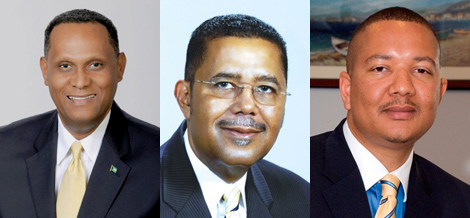 ANDERSON, South Carolina  – The International Stem Cell Society (STEMSO) has announced a panel discussion featuring Bahamas' officials including Minister Dr. Darville; Dr. Gomez, Bahamas Minister of Health; Dr. Glen Beneby; Mr. Ian Rolle, President, Grand Bahama Port Authority; former U.S. Ambassador Ned Siegel to discuss the opportunities available through the new Stem Cell Research and Therapy Law.
The conference will be held at the Grand Lucayan Resort in Freeport, Grand Bahamas, February 19-22, 2014. The conference, titled "Bridging the Gap: Research to Point of Care", brings together medical scientists, clinicians, regulatory experts, and investors to discuss progress in the field of research and clinical protocols and the process of taking promising therapies to fight chronic disease to market in a responsible manner.
The Honorable Dr. Michael Darville, Minister of Grand Bahama, will deliver welcoming remarks from 8:50 a.m. to 9:15 a.m. on Thursday, February 20. Friday opening remarks will be delivered by Mr. Ian Rolle, President of Grand Bahama Port Authority from 8:30 a.m. to 8:45 a.m. followed by a panel presentation until 9:45 a.m. which, in addition to Mr. Rolle will include the former U.S. ambassador to Bahamas, Ned Siegel; Matthew Feshbach, CEO and Founder, Okyanos Heart Institute; and Mitchell Fuerst, Esq., managing partner, Fuerst, Ittleman, David and Joseph.
Saturday, February 22 from 8:30 a.m. to 9:30 a.m. will include Bahamas officials on the Bahamas Stem Cell Research and Therapy Act Panel including Minister Darville; Dr. Glen S. Beneby, FRCA medical advisor, Public Hospitals Authority; and the Honorable Dr. Perry Gomez, Minister of Health. The panel will be moderated by Karl Nobert, Of Counsel.
"The STEMSO 2014 Conference in Freeport, Grand Bahama poses a unique opportunity for medical organizations who focus on adult stem cell-based medical treatments" states Douglas Hammond, president of STEMSO. "This conference will provide companies looking to expand their research or clinical practices to offshore locations many good reasons to choose the Bahamas. Those attending will be able to network and view the most advanced research and clinical protocols utilizing autologous and allogeneic stem cells in the world today".
"The Grand Bahama Port Authority (GBPA) is pleased that Grand Bahama has been chosen as the site for the upcoming STEMSO global conference" says Ian Rolle, president of GBPA. "We extend a warm welcome to the many delegates from around the world who will convene here to discuss a wide range of subjects pertaining to stem cell medical therapy. New legislation has paved the way for the establishment of such medical start-ups locally, and we are hopeful that this conference will showcase Grand Bahama's potential to the many investors and medical industry professionals who are expected to attend."
The complete agenda can be found on the organization's website at www.stemso.org. Other speakers include stem cell researchers, scientists and practitioners from around the world with leading discoveries in the field, and investors in the healthcare space.
Registration is open for attending and exhibiting on STEMSO's website.
ABOUT STEMSO:The International Stem Cell Society, STEMSO, is a member-based, international, non-profit 501(c) 6 trade association for the purpose of promoting the interests of the global, adult stem cell healthcare industry while linking patients and stakeholders with member medical organizations. STEMSO provides information, education, resources, advocacy and public awareness for the advancement of the adult stem cell industry. For more information, go to www.stemso.org