Government hard at work for our people while Dr. Minnis postures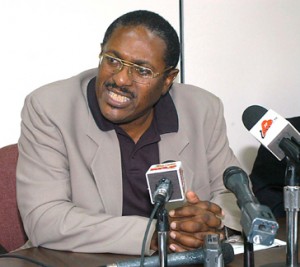 By: Bradley B. Roberts
National Chairman
Progressive Liberal Party
The Bahamian people know well that this government has been working assiduously to implement numerous policies to improve our economy and to fight crime.  Policy initiatives such as Swift Justice Initiative, Saturation Patrol and significant tourism projects in Grand Bahama, Bimini and San Salvador stand as tangible evidence that we are making progress, but there is much work to be done.
The opposition has a short memory – they were in power not long ago and should understand the devastating legacy that they left us to fix.
Beyond the political posturing of the FNM, this government is working tirelessly toward recovery and looks forward to working together with anyone who is serious about tackling the challenges we face and moving our country forward.
As the Prime Minister has stated on numerous occasions, Bahamians have a fundamental, human right to be safe. This government understands the need to ensure the safety of every Bahamian, which is why fighting crime is one of the government's top priorities. We did not arrive at this state overnight and this scourge will not disappear overnight. We need all hands on deck and an attitude of zero tolerance among our people toward criminality.
On the issue of capital punishment, the PLP committed itself to an extensive review of this matter in its Charter for Governance. Further, the Prime Minister recently stated the government's intent to address this serious matter as a matter of policy so Dr. Minnis is rather late in his pontifications about capital punishment and the powers of the Privy Council.
The public is further advised that many important changes that the government has been developing and putting in place are coming online such as a beefed up Operation Cease Fire, ten new courts to expedite criminal cases, new use of high technology in detecting crimes, tougher penalties for criminals, new protections for witnesses and a revamping of the jurors process, new anti-gang laws and new restrictions on the ability of judges to grant bail.
The weight of these changes is going to be felt, sooner rather than later. We are targeting violent criminals- a minority of miscreants that are hell bend on destroying this country will be given no quarter. The government remains relentless in its commitment to keeping Bahamians safe.
We know that far too many Bahamians still do not have a job and this has a direct impact on our nation's crime problems. Nothing is more important than getting Bahamians back to work. That's why we are working hard every day to create new jobs.  We are diversifying our economy and creating new opportunities in agriculture through programs like the $4 million Bahamas Agriculture, Marine Science Research Institute (BAMSRI) in conjunction with the College of the Bahamas in North Andros. This significant investment is an important first step forward toward increasing our domestic food production and another important investment in diversifying our economy.
We are also actively investing in the expansion of tourism not just here on New Providence with Baha Mar and other boutique resorts,  but in Grand Bahama with the imminent reopening of the Reef Village as a four diamond resort and in Family Islands across The Bahamas such as Resorts World in Bimini and Club Med in San Salvador.
We created the National Training Agency, because we believe that every young person who wants to work should have the skills and assistance they need to find a job.
So while Dr. Minnis and the FNM posture and gloat over the misfortunes and pains of ordinary Bahamians – much of which he and his government helped to cause – the PLP government renews its commitment daily to work and fight for the Bahamian people in restoring both the economy and the social fabric of this country.