2 corth. 11: For such are false apostles, deceitful workers, transforming themselves into the apostles of Christ. And no marvel; for Satan himself is transformed into an angel of light….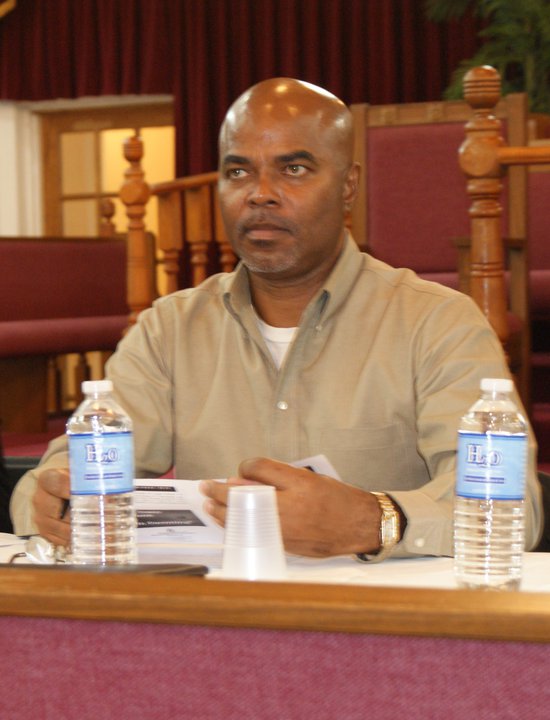 Nassau, Bahamas — At least 5 cases are logged in Florida Courts of The United States of America in the name of Cornelius Allen Johnson, who is known throughout the Bahamas as "Critical Thinker" and now as Apostle C. Allen Johnson.
What is unknown to many is that the chronic caller here in the country is known to American Authorities and was thrown out of the US.
The crimes are so disturbing to Americans that he cannot get a visa to the US if it was to save his life. He is a national security threat to that country and from what we know – is more dangerous than the law can tell.
According to records supplied to us by the courts, C. Allen Johnson, who is 49, has had run ins with the law at least five times.
In his first case, which opened May 6th, 1986, Apostle Johnson was charged in the 2nd degree for Grand Theft.
According to records shown to us, it was confirmed the matter was heard by Judge Sayfie Nushin G under court case #F-86-012622.
Bahamas Press investigators confirm time was served in this matter. But this was not the end of the Apostle's crime wave.
Again in 1991 C. Allen Johnson was charged in the Florida Court under case file #F-90-037520. In that case C. Allen Johnson was represented by Yery Marrero and the judge presiding over that incident was Samantha Ruiz-Cohen. In that charge the case confirmed Johnson's assault on another party, which also included the throwing of a "Deadly Missile".
Further cases continued in US Florida Courts again in 1990 and another Grand theft charge in 1995 heard under Judge Thomas Rebull. While this case's records were destroyed, sources have confirmed to us this was the second of its kind against the troubled man, who was eventually shipped back to the Bahamas.
His greatest criminal period was still ahead though, and it came in 1997, just 7 years before he was shipped back to the Bahamas like cargo, and ordered never to return into the US.
Allen Johnson was represented by Patricia Carey Teschner and the case was heard by Judge Dennis J. Murphy.
He was charged for Cell Phone tapping. An exercise which involved more than 50 individuals where he intercepted the lines of private citizens while in the US.
The crimes was the end of the road for his stay in the US, and after 7 years of picking up the soap, US authorities decided that the time to end the Bahamian's stay in that country had come.
C. Allen Johnson, the now Apostle Rev. Dr., started his lil DVD business on Grand Bahama, and today is some "Critical Thinker" masterminding his way across the talk shows, hoping someone would hear him.
Now you know, all we say is this: There is absolutely nothing better than an informed society!
We ga leave it there for now, and we will be back, but, we return to our regular news programme…
We report yinner decide!