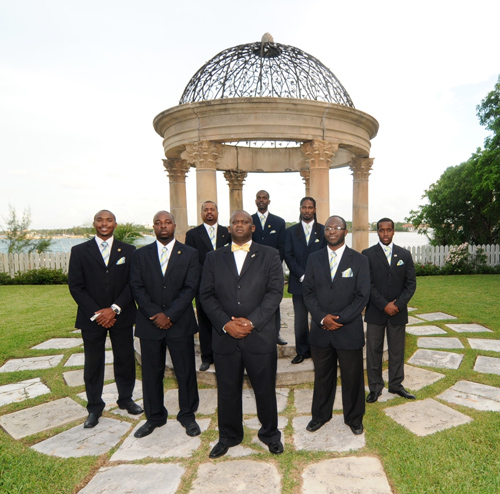 Nassau, Bahamas – A proven programme which helps it members speak with confidence and clarity will team up with two youth groups this year to help teens "find their voice," announced Franklyn Winder, incoming president of Toastmasters, Club 1600.
Mr. Winder and his new six-man executive team were officially installed in office when the 2013/2014 club year commenced this month.
"Last year we successfully completed a rewarding Youth Leadership programme with the Elizabeth Estates Children's Home. This was successful by all accounts as the young men testified that their communication skills were significantly enhanced through this eight weeks programme," said Mr. Winder.
This year the group will deliver a minimum of two Youth Leadership Programmes: one for the Tara Xavier Hepburn Foundation and the other for the Centerville Youth Association.
Toastmasters Youth Leadership programme empowers young people to become effective communicators and leaders through a workshop-style programme.
Generally, youths will hone their public speaking skills in a supportive club atmosphere. Specifically, the teens will learn how to participate in and lead group discussions/meetings, organize and present their ideas logically and convincingly, and overcome the nervousness everyone feels when asked to speak before an audience.
As the first branch of Toastmaster to be established in The Bahamas, Club 1600 will not only deliver on its mandate to fill a need in the community, but also within the organization itself, said Mr Winder.
Through a National Leadership Tour, the 44-year-old club will work with toastmasters in the Family Islands to conduct advance speech programmes.
Club 1600 will also identify smaller, struggling Toastmaster clubs and offer support and mentoring geared towards coaching ailing clubs back to healthier membership levels.
In keeping with the theme for this year, "Leading in the Digital World," the club is placing an emphasis on the application of technology in ensuring that members' communication and leadership skills remain first-rate.
"A Toastmaster unfamiliar with digital tools will find it harder to lead and communicate in this digital age," said Winder.
Club 1600 meets every Thursday at 8pm at Superclubs Breezes.