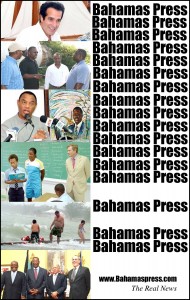 Tuesday March 1st, 2011
RE: PRESS STATEMENT
Nassau, Bahamas — Readers of www.Bahamaspress.com are presently being blocked in The Bahamas.
The website has been displaying a "SERVER NOT FOUND" message online throughout the country.
We are indeed saddened by this last-ditch attempt to derail democracy in The Bahamas. We apologize to our thousands of local readers in The Bahamas, who have been victims of this most "VICKED" move that we believe is being perpetrated by The Government of the Bahamas through its embattled agency, URCA.
Our technical teams inside and outside The Bahamas are presently troubleshooting this setback, and we assure you that operations will resume fully in the not-to-distant future.
We post this message, however, to advance formal notice of our deep concerns now being felt throughout the Bahama Islands. Our International operations have gone unaffected by this "sabotage" inside the Bahamas.
Readers around the world reading this message should note, however, that Bahamians are shutoff from the rest of the world through this medium, and the freedoms of expression they once enjoyed via this website no longer exists.
We call on our affiliates around the world to bring pressure on this UNCARING, OUTGOING INGRAHAM REGIME in the Bahamas, encouraging them to cease and desist from its totalitarian tactics and arm themselves once again with the tenets of Democracy and Justice for the rights of a people to express themselves freely.
Bahamas Press can be accessed via the following link however:
http://www.unblocked.org/ip-12/encoded/Oi8vYmFoYW1hc3ByZXNzLmNvbS8%3D
Sincerely,
Bahamas Press /Editor