Students to compete at 44th Annual U.S. Open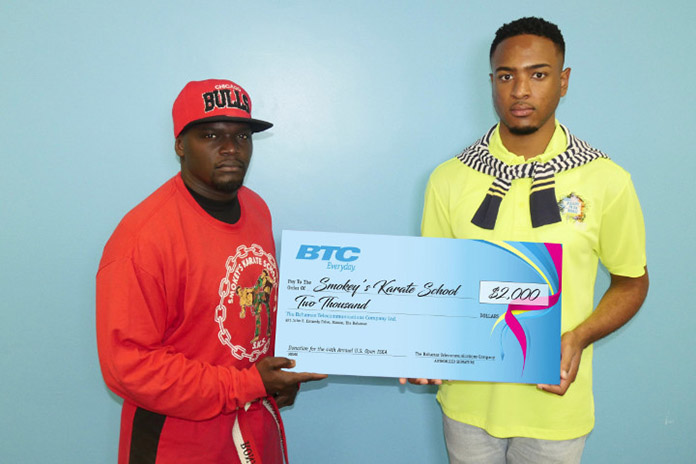 Nassau, The Bahamas. June 5, 2017. Smokey's Karate School has been offering top notch martial arts training to Bahamians for over 15 years now. BTC has donated funds to enable karate students to compete in the 44th Annual U.S. Open ISKA (International Sport Karate Association) Championships. The annual championships will take place in Orlando next month.
"I want to thank BTC for their continued support of Smokey's Karate School and helping us to excel in martial arts. We have been taking part in this competition for many years now and BTC has been there for us every step of the way," said Ronald Martin, Master at Smokey's Karate School.
The funds will assist with defraying travel and accommodation expenses for those students that face financial challenges. Manager for Public Relations, Indira Collie said "Mr. Martin has invested much of his life, not just teaching his students the art of karate, but also mentoring them to become responsible citizens. We are proud to support his program, he is definitely a part of the BTC family and we wish the kids best of luck as they compete next month."