Bahamen not relevant to the Bahamian people!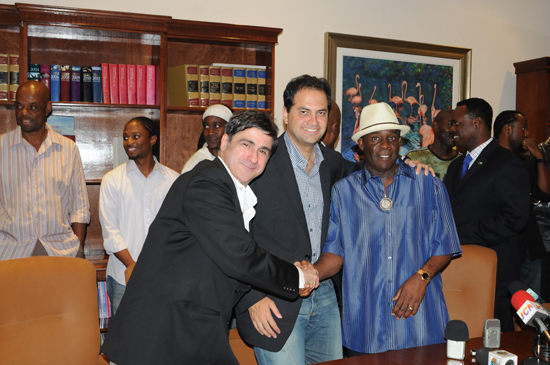 Dear Mr. Editor,
I have just read Mr. Isaiah Taylor's, leader of Bahamen, excuse for a poor and unappreciated performance at the BTC Bahamas Junkanoo Carnival extravaganza on the weekend.
He, Mr. Taylor, was of the view that Bahamian music was in trouble; I say not so! Bahamen is in trouble!
Sir, I have for 40 years been a Soca Buff and took the trouble to forward to Bahamen in writing that the man in the big truck was coming through and they had better get ready. I knew that there was very little they could do and they stepped right in it by running their mouth and raising the expectations of the Bahamian people.
Simply put, they fell flat on their faces and proved to be nothing more or less than an embarrassment.
Mr. Editor, a group of Bahamian musicians nearly derailed the Carnival Commission's plans, but fate had it so that, at the end of the day, all was well.
Sir, truly God was with us as he provided the Bahamas with the best weather and the overwhelming support of the Bahamas People!
Next up is Miss Lucy [who is Destra], and I wonder whether Bahamen would want for a spot on this card?
Bahamen credentials [Grammy, etc….] should make them a sure thing; we will see! What I am more concern with is the fact that Bahamen's Grammy has brought questions as to what that award really means.
The old saying that the proof is in the eating of the pudding is a time-tested truism. You have to bring it when given an opportunity!
Yours,
Tony Ferguson