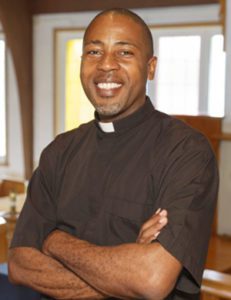 NASSAU| A Bahamian has been made an Archdeacon of Toronto, Canada.
Archdeacon Theadore Hunt is now responsible for the Central archdeaconry.
He is the incumbent of St. Stephen, Downsview. Ordained in the Diocese of the Bahamas, he is a member of Synod Council, a Fresh Start facilitator and a member of the Bishop's Committee on Healing Ministries.
Fr Hunt has been in Canada for 11 years. With his masters degree in Theological studies, Fr Hunt has served his community while also representing his native country the Bahamas.
He is married to Mrs Donethia Hunt. We at BP wish him well in ministry.