D'Aguilar became the joke of the town as he attempted to tell Bahamians about mobile service…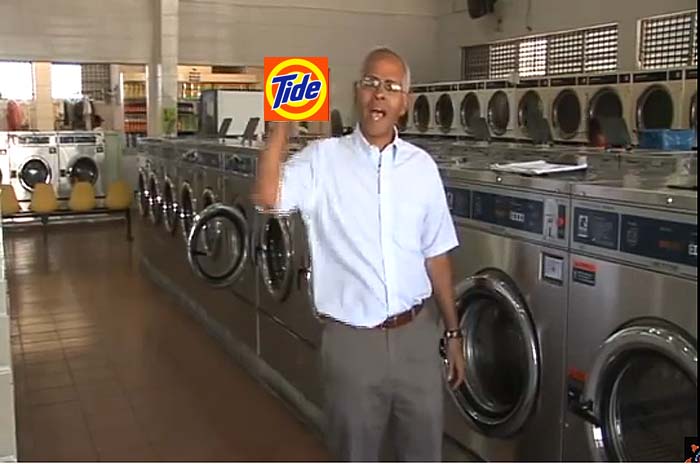 Nassau, Bahamas – Everyone is still on the floor laughing at Mr. Superwash, Dionisio D'Aguilar, suggesting that Cable Bahamas' entry into the mobile market will be easy and that the company in which he owns shares will quickly land some kind of success.
The joke by D'Aguilar made the rounds on a popular morning talk show where the hosts and guests laugh their way into the morning, snickering and hollering at D'Aguilar's pipedreams and glowing expectations.
One of the hosts went as far as to ask for an exam paper to be put before D'Aguilar in his area of specialty and let's see if he can correctly answer the multiple choice questions.
The show was hilarious to say the least and left this writer in stitches. According to them, nothing coming from the mouth of D'Aguilar should be taken seriously, and in the case of Cable Bahamas? Well – it must be a joke!
The fact of the matter is that Mr. D'Aguilar should ask himself first where is Cable Bahamas' offices in the family islands? For more than 20 years, whole islands have been abandoned and destitute without one single Cable Service office in reach. Bahamians in far communities are still to this day awaiting the arrival of Cable to their part of the country despite a mandate to bring service across the nation.
In places where the service is available, getting repairs and service are like one getting a successful open-heart surgery done by a Fruit Vendor and a Fisherman who don't possess any practical skills in the medical profession. When it comes to cable its not going to happen.
What Mr. Superwash should be telling Bahamians is that the cable service at his locations will be working and not freezing while washing clothes. He should tell us that the wireless cable wireless Internet service would not be down. And that the dryer will not have a cardboard sign saying "OUT OF SERVICE" when washing on a busy day.
The thought of a washhouse man telling consumers what phone is best is just laughable…
We report yinner decide!