APPLICATION FORMS AVAILABLE AT NEW PROVIDENCE PUBLIC LIBRARIES, END OF MAY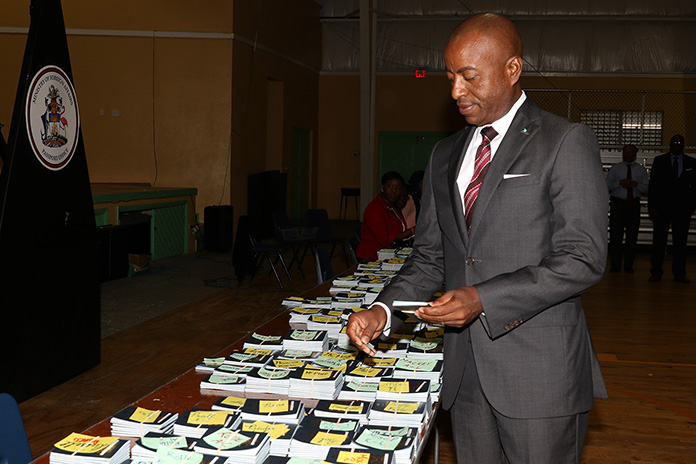 Nassau – BAHAMIANS ARE ENCOURAGED TO APPLY FOR THEIR PASSPORTS IN ADVANCE OF THE PEAK PERIODS OF EASTER, SUMMER, THANKSGIVING AND CHRISTMAS HOLIDAYS, FOR THEIR CONVENIENCE.
THE GENERAL PUBLIC IS ALSO ADVISED THAT PASSPORTS MAY BE COLLECTED FROM THE ISSUANCE SECTION OF THE PASSPORT OFFICE, UNIVERSITY DRIVE FORMERLY THOMPSON BOULEVARD, DURING THE HOURS OF 8:30 A.M. TO 4:30 P.M. ON WEEK DAYS.
APPLICATIONS FOR PASSPORTS ARE RECEIVED FROM 8:30 A.M. TO 3:45 P.M. ON WEEKDAYS, AND MAY BE SUBJECT TO EARLIER CUT-OFF BASED ON THE VOLUME OF CUSTOMERS ON A GIVEN DAY.
ADDITIONALLY, PLEASE NOTE THAT A VALIDITY PERIOD OF 6 MONTHS PRIOR TO YOUR PASSPORT EXPIRATION DATE, IS REQUIRED FOR INTERNATIONAL TRAVEL.
FINALLY, EFFECTIVE 23RD MAY, 2018, PASSPORT APPLICATION FORMS AND REQUIREMENT PAMPHLETS WILL BE MADE AVAILABLE AT ALL PUBLIC LIBRARIES IN NEW PROVIDENCE: ELIZABETH ESTATES, FOX HILL, CARMICHAEL ROAD, SOUTH BEACH, EASTERN PUBLIC LIBRARY ON MACKEY STREET, COCONUT GROVE, G. K. SYMONETTE LIBRARY IN YELLOW ELDER, NASSAU PUBLIC LIBRARY, KEMP ROAD COMMUNITY LIBRARY, AND THE WULFF ROAD LIBRARY.