BAIC Farmer's Market Programme is not $150,000 but over $200,000 in the RED! WHERE IS DA MONEY?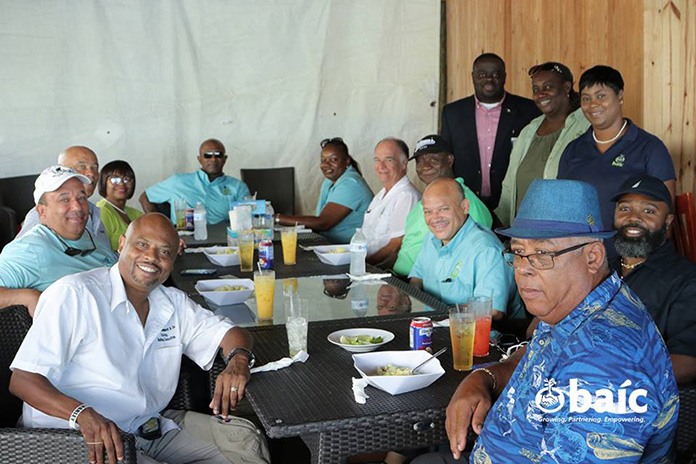 Nassau – This week another agency of the Government's BAIC attempted to brand this website and its talented team liars when we reported how the corporation's Farmer's Market programme is presently operating some $150,000 in the RED! Well guess what? We understand the amount of funds now unaccounted and seemingly lost has climbed to $200,000 according to our inside investigating team.
Now, when the community markets began, BAIC was rolling in the cash. At the start of the programme, some weeks it brought in more than $17,000- $18,000! With Bamsi over producing and farmers getting their act together, the Farmer's Market programme was a smashing success. But then something happened?
A profit generating project has suddenly turned into a loss and no one is telling us why. Well they are not even telling the Cabinet of the Bahamas why – and the Minister is where ya put me.
Perhaps we at BP will help Minister Michael Pintard get to the bottom of the cause as to why he has not seen a Profit and Loss statement from the programme since he was appointed Minister of Agriculture back in July. And we challenge him to deny that!
A few months ago, the Chairman of BAIC, Mr. Michael Foulkes, made the bold decision to provide a new Farmer's Market to sell goods on Grand Bahama.
Some 15 persons were flowed from New Providence into Grand Bahama to sell the items from local farmers from around the country.
Some more BP has questions:
1) What happened to the BAIC staff on Grand Bahama?
2) Why is it BAIC has no confidence in the People of Grand Bahama to sell vegetables and fruits to the GB community?
3) Could this be one of the reasons why profits have vanished at the BAIC Farmer's Market programme to the tune of some $200,000 in the RED as we are reporting?
4) What is the cost to travel some 15 BAIC employees to Grand Bahama? Is that profitable? Could that many items sold cover the cost of the travel, lodging and movement of such a huge group of persons? They people are mussy selling DOPE too!???
Bahamas Press wonders how long will the silence continue and how long will it take for those in power to see that something has seriously gone wrong with a programme, which made some $18,000 a week to plummet now to some $200,000 in the red!
We say question the Chairman of BAIC and if yinner cannot get answers we say FIRE HIM!
We report yinner decide!