VAT PSA 15 from King Of Hearts Media on Vimeo.
B'AIR PILOTS ARE THE HIGHEST PAID IN THE REGION – YET – THEY WALK OFF THEIR JOBS AND OUT OF THE ROOM NEGOTIATING THEIR INDUSTRIAL AGREEMENT!?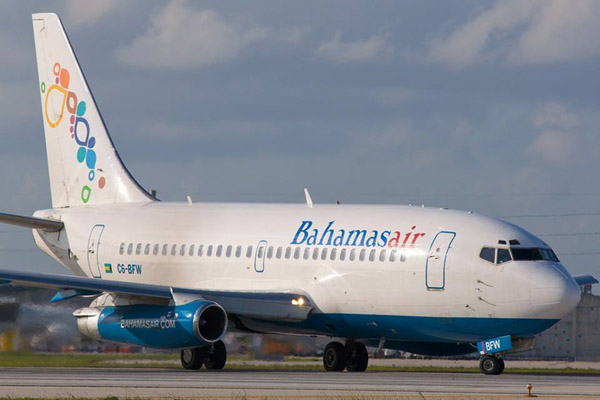 FOR IMMEDIATE RELEASE
December 22, 2014
Bahamasair wishes to extend its sincerest apologies to the travelling public for the inconvenience caused as a result of the industrial action undertaken by the Executives and members of the Bahamas Airline Pilots Association (B-ALPA).  This action affected all of our scheduled flights this afternoon with impact potentially into tomorrow.
During the past six months Bahamasair and B-ALPA Executives have been in cordial, respectful and cooperative discussions regarding a new labour agreement.  This action took management totally by surprise.
Executives of B-ALPA walked out of a contract negotiation meeting this morning at the Ministry of the Labour where discussions regarding salary structure for the new contract were taking place.  Bahamasair's Management is gravely disappointed that the Pilots took this position, after it was explained in great detail that their counter proposal was to be vetted by the Minister of Labour and shared with his Cabinet colleagues tomorrow morning.
Management considers B-ALPA's actions unreasonable and unwarranted – considering the fact that these pilots are the highest paid in the region.  Management feels that the current salary proposal submitted to B-ALPA is reasonable and places their salaries that much further ahead of the salaries paid to other regional carriers, particularly state owned Airlines.
Bahamasair has consistently made strides to improve viability and efficiency since its inception in 1973.  However, it has struggled in the face of unsustainable labour costs which account for 44.6% of the airline's total revenue; which has made it challenging for the company to achieve financial success.  This unfortunate situation is not the result of some reckless action by the Board or Management and we wish to invite the Executives of B-ALPA to return to the bargaining table and resume negotiations to complete a new agreement in good faith.
This re-accommodation of the inordinate amount of passengers as a result of this action is an expensive one which we hope to bring to a close as soon as possible.  Bahamasair is cognizant that this is the height of our peak travel period and we will do the best we can to mitigate any further disruption to your holiday travel plans.
We will keep the public informed of any new developments.
-30-
VAT PSA 14 from King Of Hearts Media on Vimeo.
PSA 18 from King Of Hearts Media on Vimeo.